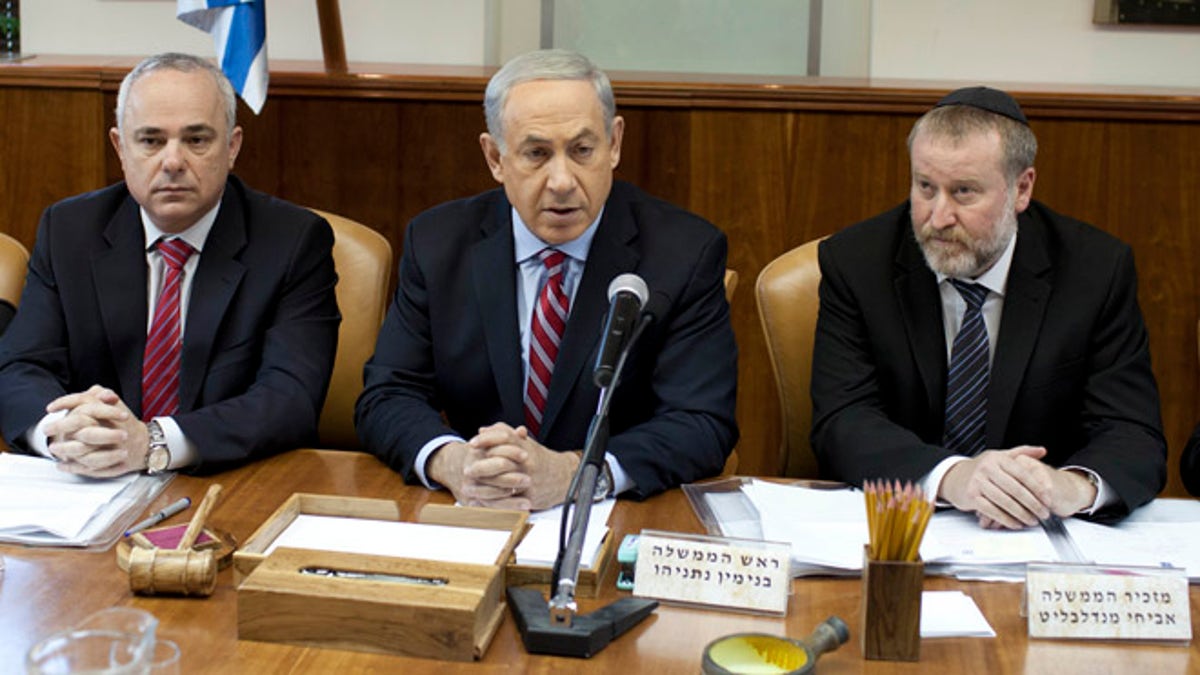 HAIFA, ISRAEL – The U.S.-led nuclear deal with Iran is making strange bedfellows in the Middle East, with longtime American allies Israel and Saudi Arabia considering new alliances to contain their common enemy.
The agreement last weekend to allow limited sanctions relief for the Islamic Republic in return for the promised suspension of the country's nuclear development came as a significant blow to Israeli Prime Minister Benjamin Netanyahu, who had long campaigned against any easing of pressure on the Iranian regime.
But Netanyahu, who on Sunday slammed the Geneva deal as a "historic mistake," appears to have been reassured to some degree by a telephone conversation later that day with President Obama, who restated his "firm commitment to Israel, which has good reason to be skeptical about Iran's intentions."
Still, the Israeli leader warned, "This accord must bring about one outcome: the dismantling of Iran's military nuclear capability."
At the same time, the deal may be provoking a shift in the strategic partnership landscape, given that Israel is already uneasy at U.S. foreign policy in neighboring Syria and dismayed by the Obama administration's support for the Muslim Brotherhood in Egypt.
Foreign Minister Avigdor Liberman strongly hinted last week that Israel is already actively looking around for new alliances.
Speaking in the southern Israeli city of Sderot, the scene of hundreds of rocket attacks from Hamas in the adjacent Gaza Strip, Liberman said, "The link between Israel and its main strategic partner, the United States, has weakened. The Americans have a lot of problems and challenges around the world that they need to solve and they have problems at home. We need to understand them and our place in the global arena."
Speculation has been rife that Israel has found common ground with Iran's sworn enemy, Saudi Arabia, the region's most powerful Sunni Islam country. It joins others in the region who fear that America and the other Western nations have been hoodwinked by Iran's benign-appearing President Rouhani and his team.
"It's clear that from everything you hear and read that the Arab world is not excited about what is going on in Iran so there is a convergence of interests on this specific issue", Israel Foreign Ministry Spokesman Paul Hirschson told FoxNews.com.
"If it is possible to use that as a springboard to better things in terms of our relations with the Arab world, then that would be great. In our neighborhood it's basically Sunni [Muslim]. It doesn't mean we are going to succeed, but we are trying."
However, not everyone in Israel is opposed to the nuclear deal.Some, including the respected former Chief of Defense Intelligence, Amos Yadlin, believe it should be given a chance to prove itself.
But Zeev Maghen, Chair of Department of Middle East Studies at Israel's Bar Ilan University and Senior Fellow at the Shalem Institute, is one of those who believes it could be disastrous.
"The West in general is rather naïve," Magen said. "The main point to take into account is that the Iranians in particular, and the Middle East on the whole, are far better negotiators than the current leaders of the 'Free World.' The American public in general is probably smarter than its leaders and can see through a subterfuge when it's staring them in the face."
Paul Alster is an Israel-based journalist who can be followed on twitter @paul_alster and at www.paulalster.com