Who is King Salman of Saudi Arabia?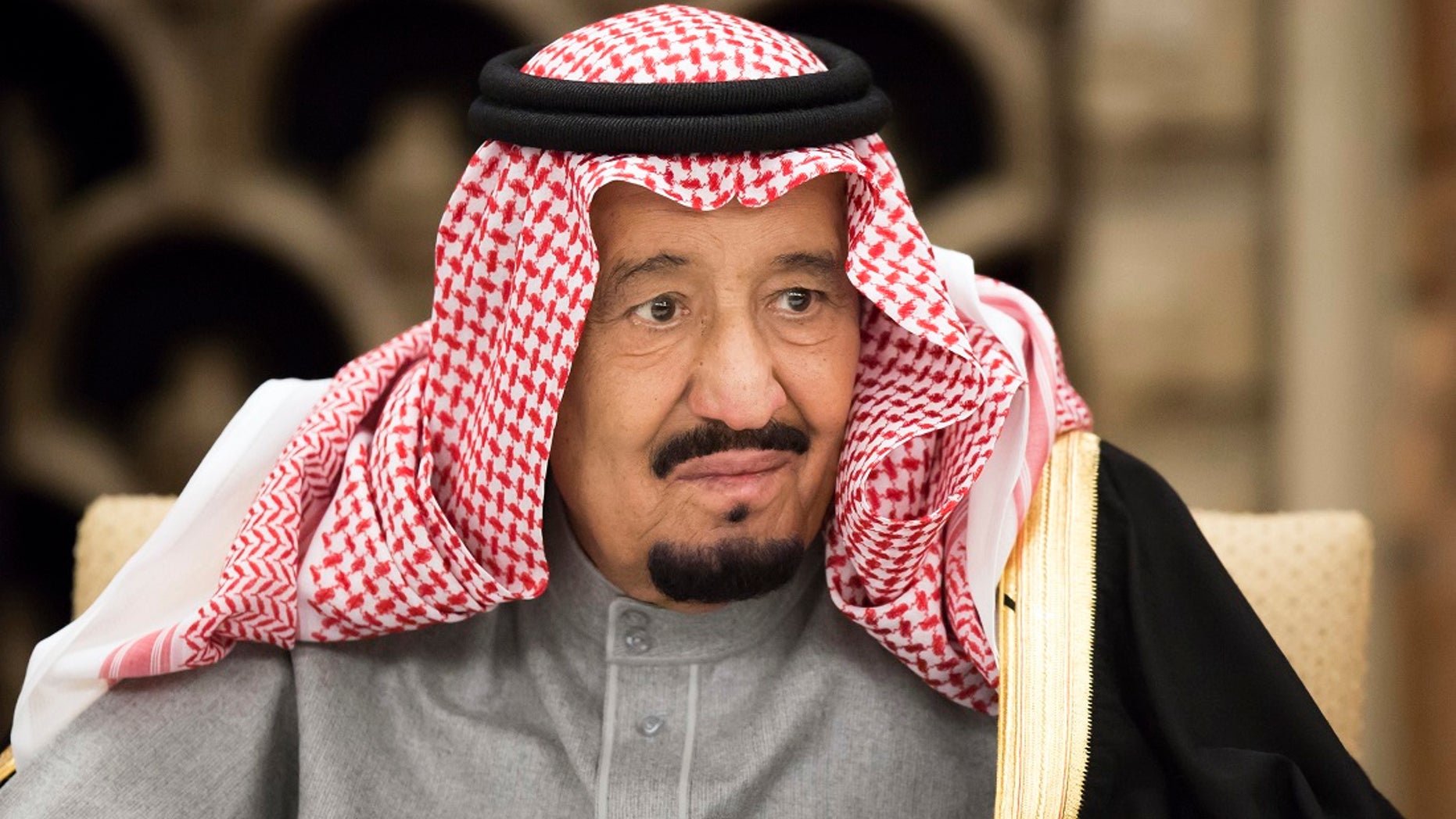 President Donald Trump is scheduled to meet King Salman when he travels to Saudi Arabia as part of his first foreign trip, but who is the Saudi royal? Fox News takes a look at the 81-year-old reigning monarch.
When did Salman become king? 
Salman bin Abdulaziz Al Saud, born on Dec. 31, 1935, became king in January 2015 after his half-brother King Abdullah died.
Salman became crown prince in 2012, a title which made him next in line. He was previously named defense minister in 2011.
What is King Salman known for? 
Salman spent decades as the governor of the Riyadh Region, serving in the post from 1963 to 2011. In that time, the capital city of Riyadh grew and flourished, according to a PBS profile.
PBS also described him as a champion of poor Muslim countries and a mediator for the Saudi royal family.
TRUMP'S FIRST FOREIGN TRIP: SCHEDULED STOPS IN SAUDI ARABIA, ISRAEL, AND BEYOND 
What do we know about Salman's personal life? 
Salman is considered part of a powerful group of full brothers in the House of Saud, called the "Sudairi Seven," according to the AP. Some of those brothers have died, including the late King Fahd.
Salman has been married three times. He had 10 sons - two of whom died - and a single daughter, AFP reported when he became king.
What are some key events during his reign? 
Starting in March 2015, Saudi Arabia has been leading a military coalition against Shiite rebels in Yemen, which has included air strikes.
The country executed a well-known Shiite cleric in January 2016, drawing condemnation from Iran and Germany.
TRUMP EYES RESET WITH AMBITIOUS FOREIGN DIPLOMATIC TOUR
Who is fighting to replace Salman? 
In 2015, Salman named his nephew Mohammed bin Nayef crown prince, and one of his sons, Mohammed bin Salman, became deputy crown prince. The two princes are fighting to be Salman's successor, as he's thought to be in poor health, Politico reported this week.
Has Salman met Trump before? 
Trump and Salman will be meeting for the first time in Saudi Arabia on Saturday for bilateral talks aimed at repairing relations that were strained under the Obama administration.
Saudi Arabia is seeking to shore up support from both its allies and the United States against Iran.
What has Salman said about Trump?
Salman praised Trump in a telephone call in April, describing him as "courageous" for authorizing a U.S. military strike on a Syrian air base following a chemical attack there.
Salman's son, the deputy crown prince Mohamed bin Salman, met with Trump in Washington, D.C. in March earlier this year. The king named one of his other sons, Prince Khaled bin Salman, ambassador to Washington in April.
The Associated Press contributed to this report.