Who is Helle Thorning-Schmidt?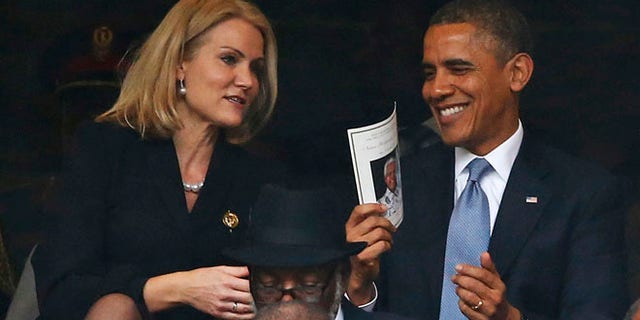 President Barack Obama and British Prime Minister David Cameron caused a stir Tuesday when they took a selfie at Nelson Mandela's funeral in South Africa, but the picture also included a third, lesser known leader: Helle Thorning-Schmidt.
Thorning-Schmidt, 46, is Denmark's prime minister. She took office in 2011 and prior to that was the leader of Denmark's Social Democrats political party.
Thorning-Schmidt holds masters degrees in political science and European studies from the University of Copenhagen and Belgium's College of Europe. She's married to Stephen Kinnock, the son of former British Labour Party leader Neil Kinnock, and has two children, according to the Norwegian news website VG Nett.
Thorning-Schmidt is known as a skilled debater and helped lead tax reforms in Denmark in 2012.
During her time representing Denmark at the European Parliament between 1999 and 2004, Thorning-Schmidt was given the nickname "Gucci Helle" from her party colleague Freddy Blak over her apparent taste for expensive clothing, VG Nett reported.