Where Police Don't Ask, and Immigrants Don't Tell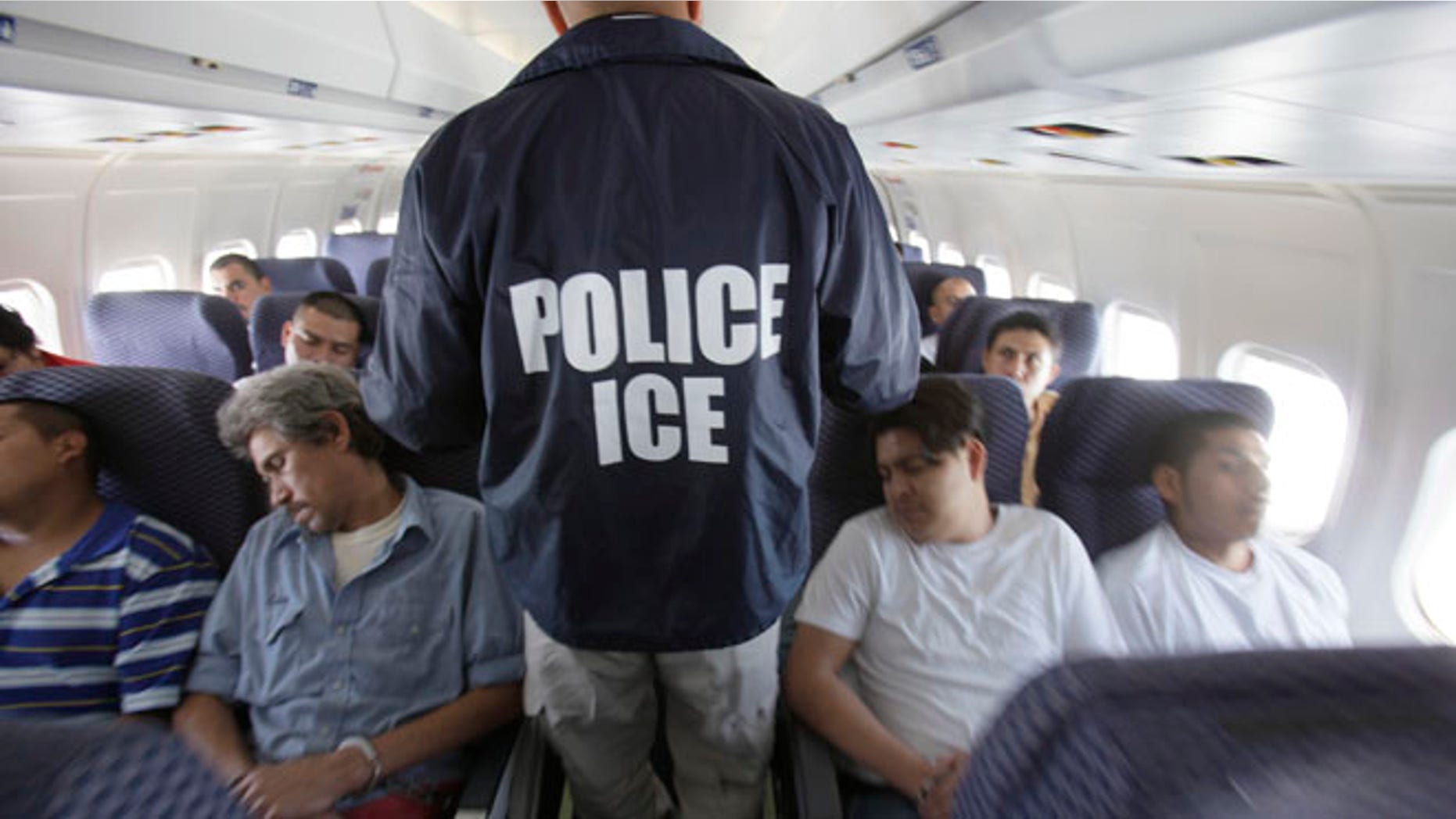 José Alfredo Romero Rodríguez looked to the United States as a place for better opportunity and quality of life than the one he experienced in Monterrey, Mexico.
"I crossed the Rio Bravo in 1999 to have a change in my life," said Rodríguez, 54, a day laborer in Dallas, Texas, told Fox News Latino.
Today Rodríguez, known as "El Perro" or "the Dog" to his friends, waits to be picked for a day laborer job along with dozens of others near the Conoco Gas station on Dennis Road in Northwest Dallas.
"I stay here in Dallas because it is the most prosperous city in all of Texas. I may leave to work in other cities, but I always return here," he said.
Tucked in a small area of Northwest Dallas lined with homes and apartments, gas stations, small restaurants, day care centers, the Dennis Road labor cue is repeated in many other street corners in America.
Like Rodríguez, there are many undocumented workers in the cue. Dallas is a so-called "sanctuary city" --where local police do not enforce federal immigration law, are forbidden or discouraged from inquiring about immigration status, and refuse to share fingerprints with the federal immigration database.
Even then, Rodríguez and others say that they do not feel safe around the local Dallas police officers.
"I feel intimidated by the police presence in my area," Rodríguez said, an adds that he is afraid to call emergency dispatchers because he feels they will find out that his place of residence also houses undocumented immigrants.
However, Bernardo Hernández, 53, another day laborer on Dennis Rd., disagrees.
"If I have an emergency, I wouldn't be afraid to call the police so they can assist me," said Hernández, a national of Guatemala.
Like Dallas, in a growing number of cities, local police are discouraged from inquiring about immigration status.
According to the anti-illegal immigration web site Ohio Jobs and Justice PAC, a controversial, non-partisan group that supports enforcement of existing U.S. immigration laws, there are at least 100 other US cities, towns and counties with some form of these enforcement policies regarding immigration. They include: Miami, Philadelphia, New York City, Chicago, Detroit, Los Angeles and Portland.
Some states, too, do not enforce federal immigration law. Oregon is one.
According to David Woboril, Senior Deputy City Attorney of Portland, Oregon's state law "prohibits law enforcement from expending resources on enforcement of federal immigration law."
Portland's Mayor, Sam Adams, says that his state's law, "Works well."
Texas which has 13 cities or towns on the list –including Austin, Fort Worth, Houston and Laredo-- has taken a different approach than Oregon.
Last summer, the Texas legislature met for an "emergency session" declared by Governor Rick Perry. They debated on bills, HB 12 and SB 9, that barred local governments from instructing law enforcement personnel not to inquire into the immigration status of persons detained in a criminal investigation. The bills failed in the Texas Senate.
Organizations that work with undocumented immigrants, Catarina Torres, Missions and Social Concerns Coordinator for Catholic Charities Dallas, says that she has heard concerns from refugees and recently arrived immigrants about calling for help. Their Immigration and Legal Services Division, within Catholic Charities Dallas, helps immigrants understand their rights, obtain lawful residency, and if eligible, become US citizens.
"We have heard from clients and parish members of families being afraid to report crimes of suspicious activities for fear that they may be deported," said Torres.
Torres says that the Texas Catholic Bishops Conference stance on last year's attempts at taking away sanctuary city status' remains the same as they called it "bad policy."
"Furthermore, the legislation threatens public safety by undermining the relationship between the local police and the communities they serve," Torres said.
"If a victim or a witness to a crime is afraid that his or her status will be determined by law enforcement, the he or she may choose not to report criminal activity in the community."
Down on Dennis Road, workers start cuing-up as early as 6 am on Dennis Rd. to find a day's work, but Rodríguez says that work can be found around the clock.
"People can be picked up as late as 5 p.m.," he said.
These jobs include mixing and putting together concrete blocks for homes, building residential swimming pools, landscaping and installing air conditioning ventilation systems.
Rodríguez says that at times he and other workers, who have arrived from Mexico, El Salvador, Guatemala and Cuba, experience rough working conditions such as not receiving breaks, water or food and not being paid at all.
"At times, some can pick you up and later drop you off at a far-away place and not pay you," he said.
Dallas police are also concerned.
Dallas County Sheriff Lupe Valdez reaffirms and reassures to all Dallas residents that they should call the police, no matter their immigration status.
"If you commit a crime, we're going to go after you. If you're a victim of a crime, we are going to ask for your assistance if you're a witness," she said.
"They need to feel comfortable that they won't be punished to be a witness."
Valdez added: "You come here for a better life and we're not going to allow people to abuse you."