West Coast meth boss allegedly used Facebook to run drug ring from Mexico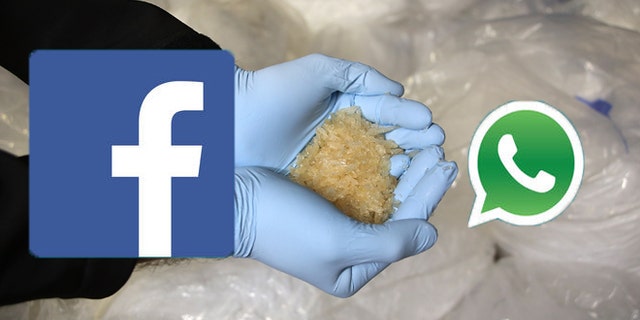 NEWYou can now listen to Fox News articles!
A fugitive from Washington State allegedly used Facebook and WhatsApp to run a major methamphetamine ring that stretched from California to Alaska.
Federal prosecutors claim that after he fled the Seattle area for Puerto Vallarta, Jesus "Ricky" Palomera managed his drug ring by using Facebook Messenger and WhatsApp while receiving payments for his dealings via money order.
He is also suspected of involvement in at least two killings, including that of a Los Angeles man who disappeared two years ago.
Palomera, who was described by his drug dealing associates as a good businessman who sold meth at lower prices than his competitors, fled to Mexico in 2012 and had remained in the country until June when he was extradited to face charges filed against him in the U.S. District Court in Tacoma.
Palomera also did little to hide his identity online as Facebook photos show the alleged drug dealer posing with guns and dressed in military fatigues.
Palomera has been indicted on 17 drug-related counts, the most serious of which carries a mandatory 20-year prison term, and has pleaded not guilty. He is currently awaiting trial that is slated to behind in July of 2017.
His extradition came just eight months after police arrested Miguel Logan Martinez, who is described as being Palomera's debt collector. Martinez was sentenced last week to six years in prison for gun and drug offenses related to a traffic stop last October, although authorities say that he had been under investigation for much longer.
"ATF has received information that Martinez was a person upon whom Palomera relied for the collection of debts and distribution of methamphetamine," a Bureau of Alcohol, Tabaco, Firearms and Explosives special agent said in a sworn statement, according to the Seattle Post-Intelligencer.
The agent added that "drug debt collection often entails the use of firearms and threats or acts of violence."
Like us on Facebook
Follow us on Twitter & Instagram