Weekly anti-Netanyahu rallies grow larger in Israel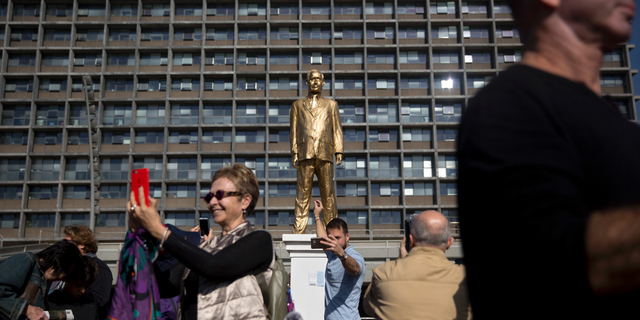 JERUSALEM – Israeli Prime Minister Benjamin Netanyahu is engulfed in a string of scandals and faces a growing grassroots protest movement demanding his indictment and removal from office.
Weekly anti-corruption vigils in front of the home of Israel's attorney general have gone from a trickle to drawing thousands. Recent arrest of the protest's two main organizers seems to spell stress within Netanyahu's circle while further energizing his opponents.
The two — Eldad Yaniv and Meni Naftali — were once dismissed as disgruntled fringe characters but have together galvanized a movement that has rattled Netanyahu's grip on power.
And although the allegations have yet to threaten his lengthy rule, Netanyahu has seen his approval ratings drop amid repeated questions about his conduct and integrity.