Volkswagen announces $1 billion expansion of its Mexico plant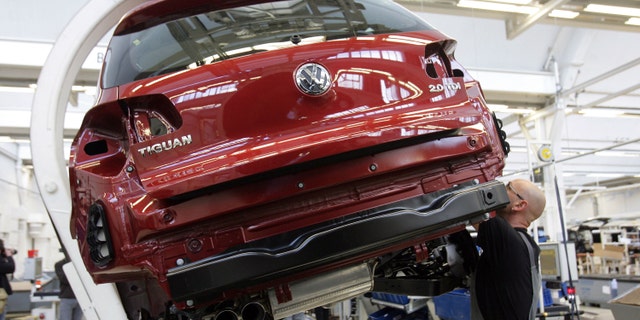 German carmaker Volkswagen will invest about $1 billion to expand its vehicle assembly plant in Mexico and prepare it for production of the second-generation Tiguan, the company announced Monday.
The investment and expansion will be focused on newer high-technology assembly lines for the company's new three-row version of the compact crossover SUV. The new plant is expected to create approximately 2,000 jobs in Puebla, Mexico, according to a press release.
"Localization has become key to safeguarding our competitive position on the global market and manufacturing the Tiguan in Mexico will bring production closer to the U.S. market," said Michael Horn, president and CEO of Volkswagen Group of America.
Production of the Tiguan will begin in 2016 and will hit the U.S. and North American markets in 2017.
The auto industry has been growing quickly in Mexico over the last several years. According to the Mexican Automotive Industry Association (AMIA), a record 266,424 vehicles were produced in the month of January, up 6.8 percent from the same month in 2014.
Last year, Volkswagen produced 475,121 vehicles out of about 3.2 million autos manufactured in the country, Reuters reported, adding that Mexico is the seventh biggest manufacturer of autos. More than 80 percent of the vehicles, however, are destined for sale abroad.
The state of Puebla has emerged as one of Mexico's main automobile production hubs. The Volkswagen plant first opened there in 1964.