Vietnam prime minister to step down after 10 years in office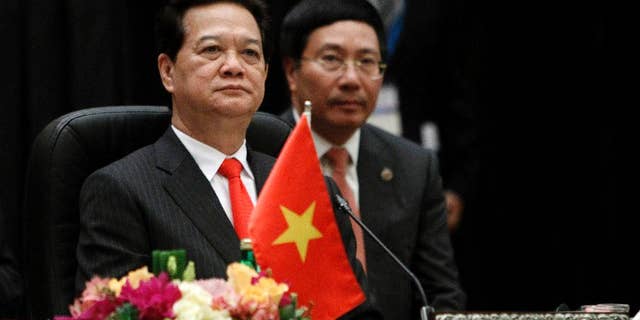 HANOI, Vietnam – Vietnam's prime minister is preparing to steps down after 10 years in office. Nguyen Tan Dung leaves behind a mixed legacy of promoting failed state enterprises but at the same time attracting foreign investment and daring to challenge China.
In a formality, the rubber-stamp National Assembly will vote later Wednesday to remove Dung, three months before the end of his term.
Dung's departure was widely expected after he lost a leadership battle during the ruling Communist Party's congress in January. Dung lost to Nguyen Phu Trong, who was re-elected party general secretary for a second five-year term.
The National Assembly is scheduled to appoint Dung's deputy, Nguyen Xuan Phuc, as prime minister on Thursday.