Venezuela's inflation at historic high, president declares economic emergency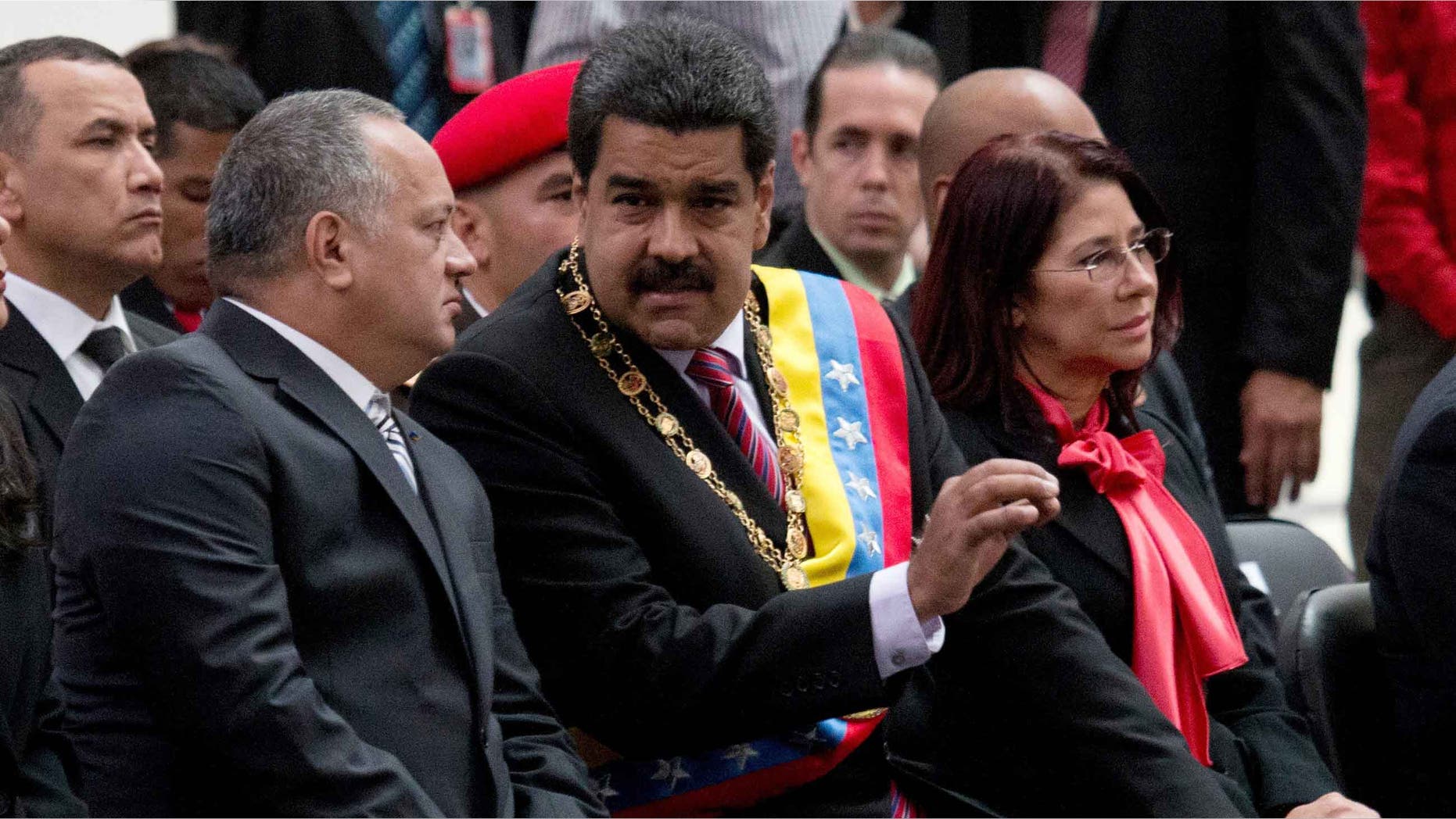 CARACAS (AP) – Venezuela on Friday released its first economic data in more than a year Friday, showing an economy in shambles and inflation at a historic high. The announcement came hours before President Nicolas Maduro began his annual address to congress, facing down an opposition-led National Assembly for the first time.
The Central Bank for the first time acknowledged what analysts have long said: That annualized inflation has surged into triple digits.
The bank said the economy contracted by 7.1 percent during the quarter that ended in September 2015, and inflation reached 141.5 percent.
Ahead of the surprise data release, Maduro said he would declare an economic emergency giving him 60 days to unilaterally enact sweeping reforms. The decree will be debated in the newly seated opposition congress next week.
In the evening, he arrived at the congressional building to deliver his annual state of the nation report, parading past crowds of cheering onlookers in the red shirts adopted by supporters of Hugo Chavez's socialist revolution.
The speech represents the first time a president in 17 years has had to speak in front of a congress controlled by the opposition. Critics of the socialist administration took control of the chamber last week after sweeping Dec. 6 legislative elections.
Unlike last year, Maduro was not greeted by posters of Chavez when he set foot in the building. Instead, he was received by hardline opposition leaders who sat impassively as he began to defend his embattled administration. Another departure: the chief of the U.S. diplomatic mission in Caracas was in attendance.
Venezuela, which has the world's largest oil reserves, has suffered enormously as the price of oil has crashed from above $90 a barrel two years ago to just $24 today. Analysts say that means Venezuela is getting dangerously close to just breaking even on the oil it produces, which accounts for 95 percent of export earnings.
The country's newly-appointed economic czar has written that "inflation doesn't exist in real life."
In its press release, the bank officials blame a widely used website that tracks the black market rate of the Bolivar and other participants in an "economic war" for the soaring inflation rate.