Venezuelan President Nicolás Maduro Renames Country's Largest Crude Oil Reserve After Hugo Chávez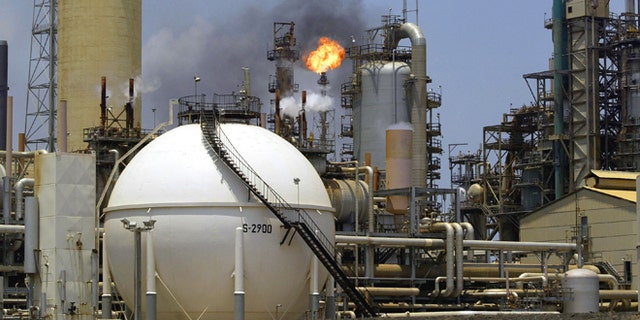 Suffering through a series of violent protests by anti-government demonstrators, the Venezuelan government could be trying to deflect some of the attention way from the violence by renaming the country's main region of crude oil reserves after its controversial former leader, the late Hugo Chávez.
President Nicolás Maduro announced this week that he has renamed the Orinoco Belt – the OPEC nation's largest crude reserve – after Chávez.
"I've decided as of today to name it the Hugo Chávez Oil Belt," President Nicolás Maduro, Chávez's protege and successor, told a gathering of oil workers, according to Reuters.
Chávez, who died last March after a long a battle with cancer, won a following among Venezuela's working and middle classes for his heavy spending of oil reserves, while being blamed by his opponents for wasting a decade-long windfall and leaving the Latin American nation's economy weakened by state controls.
The renaming of the oil belt, however, is only a superficial move and Venezuela is still struggling to meet the energy demands of friendly nations.
Analysts said Venezuelans are now feeling the financial stresses that worsened when Maduro defeated Gov. Henrique Capriles by a razor-thin margin to succeed Chávez following his death from cancer.
Faced with growing spending demands spurred by 54 percent inflation, the state agency that administers the nation's dollars has been restricting access to hard currency to pay suppliers overseas. That's pushed the value of the dollar in the black market to 10 times its official rate and led to record shortages of everything from toilet paper to cooking oil.
Maduro blames it on his opponents in Venezuela and the U.S., saying they're conspiring to sabotage the economy.
Trading partners grew more concerned after the government proposed paying for imports with bonds issued by state-run oil company PDVSA. In October, Brazilian Trade Minister Fernando Pimentel met with Maduro to discuss the unpaid bills, according to a Brazilian official who insisted on speaking anonymously because the talks were private.
The delays pose a much bigger risk for smaller Panama and Colombia. Business in the "Colon Free Zone" adjacent to the Panama Canal is down about 10 percent this year, due to declining Venezuelan purchases, said Severo Sousa, who represents exporters in talks with the Venezuelan government.
The Associated Press contributed to this report.
Follow us on twitter.com/foxnewslatino
Like us at facebook.com/foxnewslatino