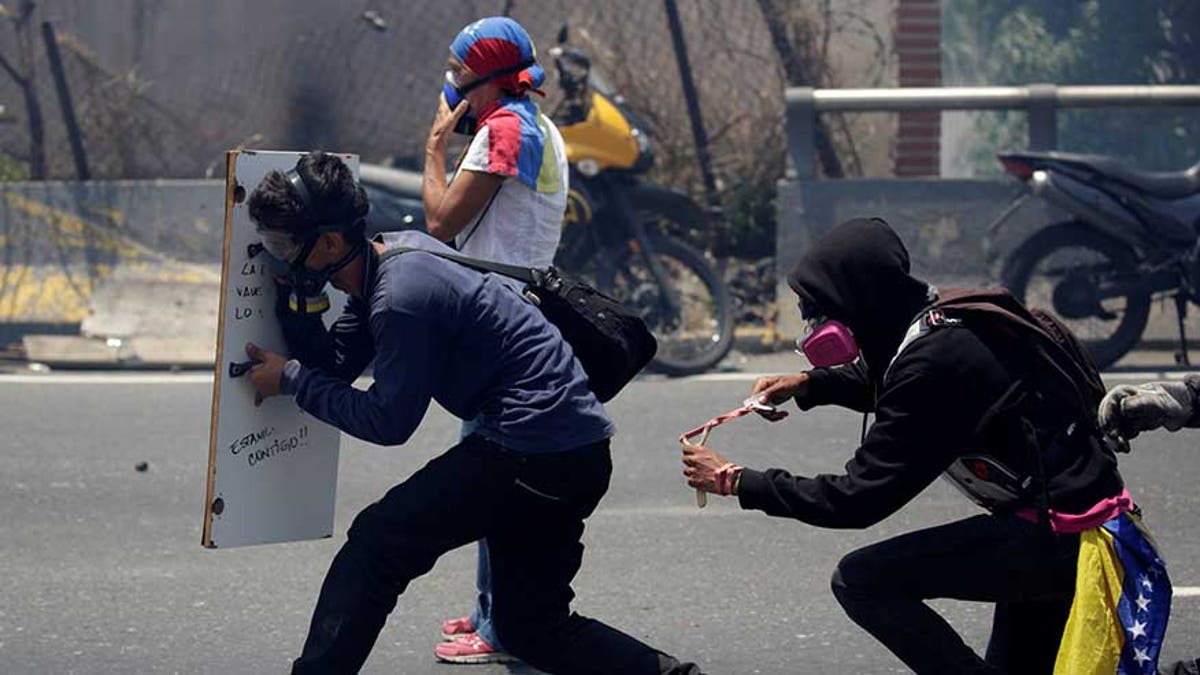 The son of a Venezuelan top government official made a public plea to his father, asking him to use his authority to remove the Supreme Court justices whose alleged abuse of power prompted the most recent wave of protests, in which so far 29 have died.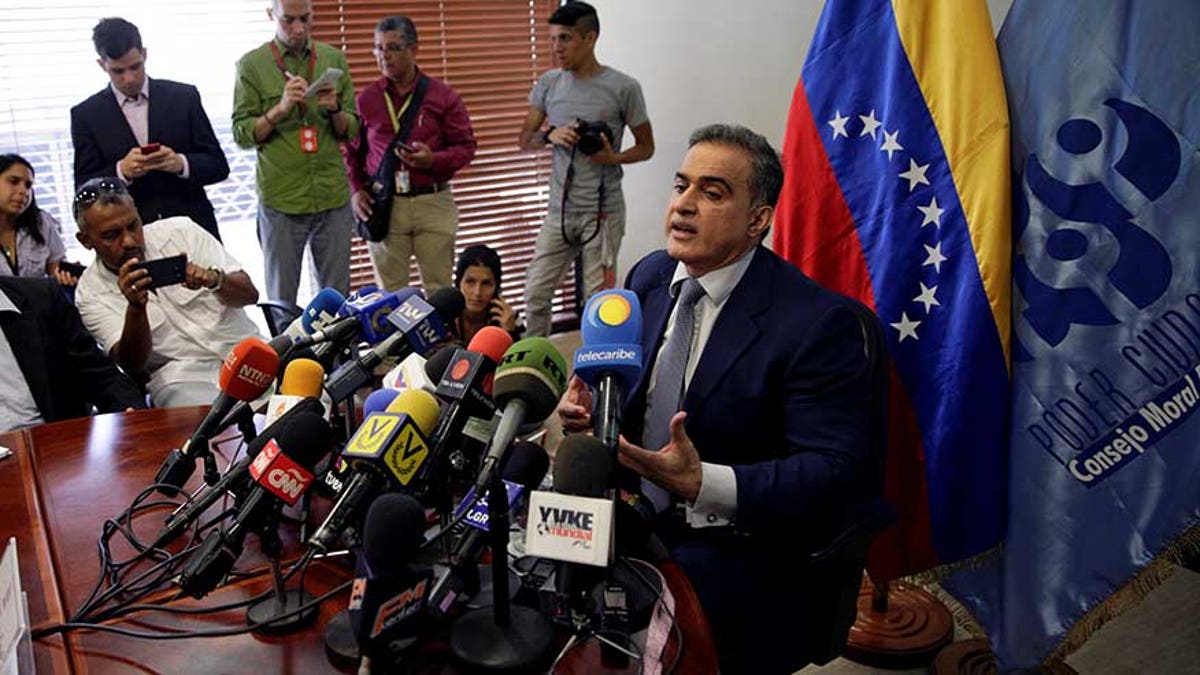 In an online video, the son of national ombudsman Tarek William Saab, Yibram Saab, urged his father to help restore the constitutional order he said was broken by the Supreme Court's decision last month to gut the opposition-led congress of its last vestiges of power.
Saab Jr. said he was among the thousands who attended an opposition march Wednesday in which police fired rubber bullets that were blamed for the death of a college student.
"This could've been me," he said, staring into the camera. "Dad, you have the power to put an end to the injustice that has drowned the country."
VENEZUELA INCREASINGLY ISOLATED AS IT ANNOUNCES WITHDRAWAL FROM OAS
The ombudsman's vote on what's known as the Moral Republican Council, a three-member panel charged with defending Venezuela's democratic institutions, could unlock a solution to the current crisis. The removal of Supreme Court justices requires the vote of two of those members — and one of them, chief prosecutor Luis Ortega Diaz, has already condemned the justices for overstepping their authority.
"I ask you as your son and in the name of Venezuela, to whom you serve, that you reflect on the situation and do what you have to do," the younger Saab said in his video.
"I understand you. I know it's not easy. But it's the right thing to do."
In what's shaping up to be a battle of political kids, President Nicolas Maduro's son responded with a letter saying he regretted his friend's decision to seek "three minutes of fame" with a video being used as a "trophy of war" by the government's enemies.
VENEZUELA SEIZES GM, WARNING SIGN TO U.S. COMPANIES?
"Those who today marched by your side are using your father's love to manipulate the country," Nicolas Maduro Guerra wrote.
The swell of protests is the most violent seen in Venezuela since two months of anti-government demonstrations in 2014 that resulted in more than 40 deaths. Maduro has repeatedly called for renewed talks between the two sides, but opposition leaders have discarded that as an option after earlier talks collapsed in December.
The AP contributed to this report.