US warns of 'credible threats' to Americans in Turkey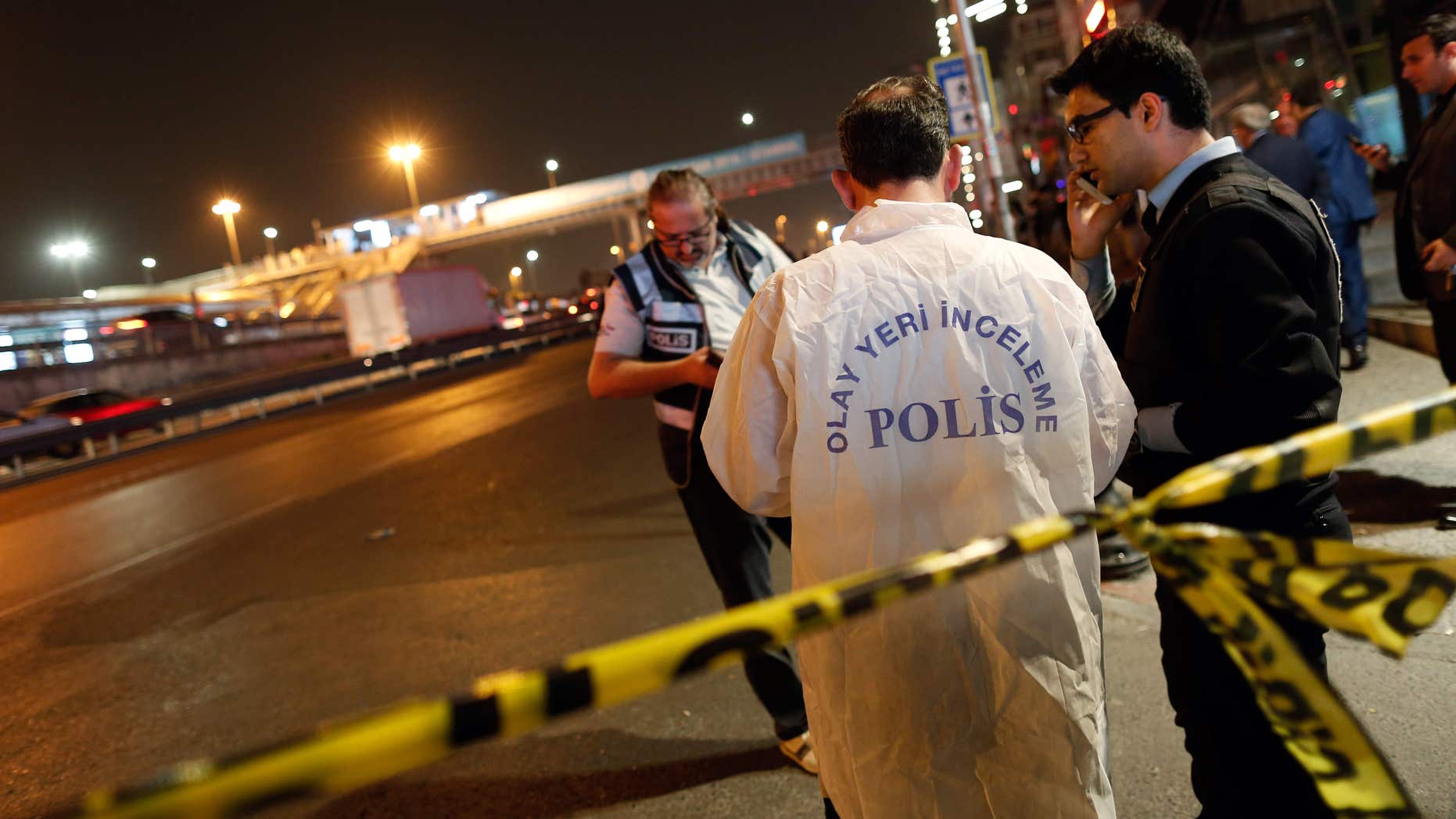 The U.S. issued a dire warning to its citizens Saturday about "credible threats" to tourist areas in Turkey on the same day Turkish authorities exploded a roadside bomb in Istanbul.
The emergency message from the U.S. Consulate urged Americans to exercise "extreme caution" in public squares and docks in Istanbul and the Mediterranean beach resort of Antalya.
"The U.S. Mission in Turkey would like to inform U.S. citizens that there are credible threats to tourist areas, in particular to public squares and docks in Istanbul and Antalya," U.S. officials said in the statement. "Please exercise extreme caution if you are in the vicinity of such areas."
The small bomb was left near an overpass in the Mecidiyekoy district, the Anadolu Agency reported.  It was designed to create a loud noise. Three people were hospitalized with minor injuries, the report said.
Turkey has been decimated by four suicide bombings this year. The most recent one came last month in Istanbul. Two of the attacks have been claimed by the Islamic State and the other two were claimed by Kurdish militants.
A large police presence responded around roads near a Hilton hotel. Armed special police units were deployed outside other foreign consulates, including the German and Italian missions, Reuters reported.
Turkey has joined the U.S.-led air campaign against the Islamic State in Syria and Iraq, while fighting Kurdish militants in the southeast where a proposed ceasefire collapsed last July. The U.S. also has ties to the Kurds who have been helping in the fight against ISIS, which has also complicated Ankara's relationship with Washington.
The U.S. and its allies targeted militants in Iraq and Syria, the Pentagon said Saturday. Four strikes in Iraq were targeted near Hit and one strike in Syria destroyed seven ISIS rockets system near Manbij.
Earlier Saturday, the U.S. announced it is deploying B-52 bombers in Qatar. It's the first time the aircraft will see action in the Middle East since the Gulf War.
The announcement came a day after U.S. Secretary of State John Kerry vowed to "turn up the pressure further" against ISIS during an unannounced visit to Baghdad Friday to meet with Iraqi's Prime Minister Haider al-Abadi as well as Kurdish and Sunni leaders.
The Associated Press contributed to this report.