US student detained in Israel for BDS support allowed to enter Jewish state after deportation overturned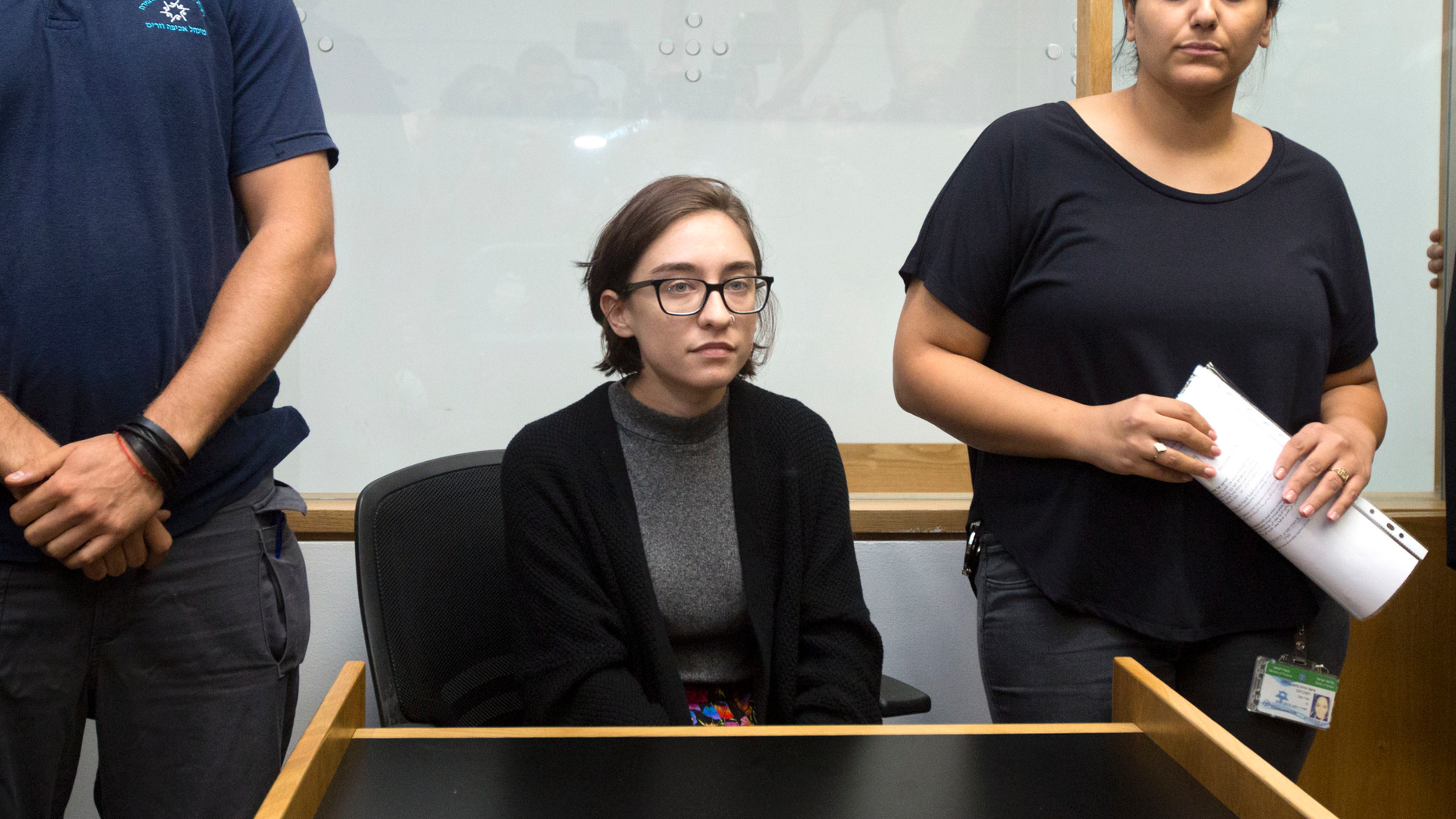 Israel's Supreme Court said Thursday an American graduate student stuck for more than two weeks in immigration limbo will be allowed to enter the country, ruling the woman's desire to study in the Jewish state undermined her previous support of an anti-Israel boycott campaign.
Lara Alqasem, 22, a Florida native whose father is Palestinian, was released Thursday from Ben Gurion International Airport, where she had been held in detention since her Oct. 2 arrival -- even though she was in possession of a valid student visa.
Alqasem said in a statement she was "relieved at the country's decision" and thankful for the support of her family and friends.
The October trip marked Alqasem's second trek this year to Israel, where she intended to work toward a graduate degree at Hebrew University of Jerusalem. Unlike her first foray, however, Alqasem's follow-up visit nearly ended before it began, and authorities barred her from entering the Jewish state and ordered her deportation. Officials cited Alqasem's previous role as president of the University of Florida chapter of Students for Justice in Palestine, a branch of the anti-Israel BDS -- Boycott, Divestment and Sanction -- movement.
US GRADUATE STUDENT DETAINED IN ISRAEL FOR ALLEGED PRO-PALESTINIAN BOYCOTT SUPPORT
Israel's Strategic Affairs Ministry, which spearheads the government's efforts to combat the boycott campaign, describes the group as an extremist organization and says BDS aims to delegitimize -- or even destroy -- Israel.
Alqasem challenged the expulsion order for more than two weeks -- the longest anyone has been held in a boycott-related case.
By Wednesday, Alqasem had nearly exhausted her legal options, finally turning to the country's high court after a lower court rejected her appeal. She told the justices she no longer participates in boycott activities and promised not to engage in boycott activities in the future.
The Supreme Court reversed her deportation order Thursday, saying if Alqasem's expulsion was due purely to political opinion, the state's order represented "a radical and dangerous step" that could erode Israeli democracy.
In its ruling, the court also said the state's evidence against Alqasem was not sufficient to justify the use of a 2017 anti-boycott law.
US STUDENT WHO ENGAGED IN PRO-PALESTINIAN ACTIVISM APPEALS BAN ON ENTERING ISRAEL
Alqasem's attorneys lauded the high court ruling as a victory for free speech, academic freedom and the rule of law.
"Lara has ensured that no one else should be denied the right to enter Israel based on sloppy Google searches and dossiers by shadowy smear groups," lawyers Yotam Ben-Hillel and Leora Bechor said in a statement.
Government lawyers, who argued Alqasem's past affiliation with the BDS movement still makes her a threat, said Thursday's ruling undermines Israeli law.
"I'm deeply disappointed," Gilad Erdan, head of Israel's Strategic Affairs Ministry, said. "This damages the ability of the state of Israel to combat boycott activists that harm us all."
Hebrew University, which has vigorously backed Alqasem and joined in her appeals, said it looks forward to welcoming her to classes next week.
The Associated Press contributed to this report.