US says Myanmar makes life for Rohingya 'a death sentence'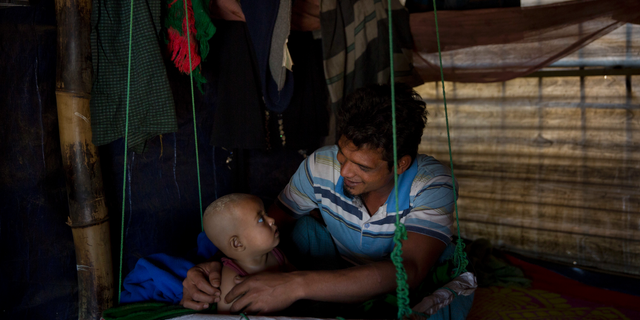 UNITED NATIONS – U.S. Ambassador Nikki Haley is denouncing Myanmar's government for continuing to make life for Rohingya Muslims "a death sentence," citing the reporting of mass graves by The Associated Press and other news organizations.
She started her speech to the Security Council on Tuesday by recounting how a Rohingya refugee in Bangladesh, Noor Kadir, told AP how he survived an attack by soldiers and six days later found friends buried in mass graves.
Haley said Myanmar regularly denies massacres and mass graves and claims to be fighting "terrorists." But, she added, "what Kadir found that day indicated that the military knew what it was doing was wrong and didn't want the world to know."
Haley also cited evidence of "another massacre and mass grave" discovered by two Reuters reporters, now imprisoned.