US, Japanese troops begin joint military exercise amid North Korea threat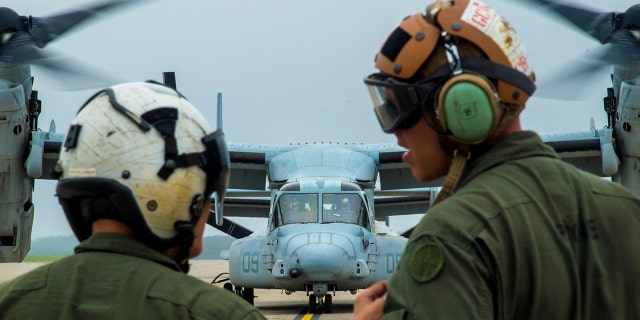 More than 3,500 American and Japanese troops kicked off a weeks-long joint military exercise Thursday against the backdrop of an increasingly belligerent North Korean regime.
The exercise, known as Northern Viper 17, will take place on Hokkaido — Japan's northern-most main island — and will last until Aug. 28.
According to the U.S. Pacific Command, the drill will include 500 Marines and 18 aircraft operating out of the 35th Fighter Wing at Misawa Air Base, on the northern tip of the island of Honshu.
"We are improving our readiness not only in the air, but as a logistical support team," Col. R. Scott Jobe, the 35th Fighter Wing commander, said in a statement. "We are in a prime location for contingency purposes and this exercise will only build upon our readiness in the case a real-world scenario occurs."
The exercise began hours after Japan's defense minister said the Japanese military could shoot down North Korean intercontinental ballistic missiles before they reach the U.S. territory of Guam.
Itsunori Onodera told Japan's parliament, or Diet, that a North Korean attack against Guam would be considered an existential threat to the country and give Japan the right to activate its Aegis destroyer missile defense system.
Japan lies only about 620 miles to the east of North Korea, which has conducted numerous missile tests this year. Most of the weapons have landed in the Sea of Japan.
Fox News' Lucas Tomlinson contributed to this report.