US calls for release of missing Chinese bookseller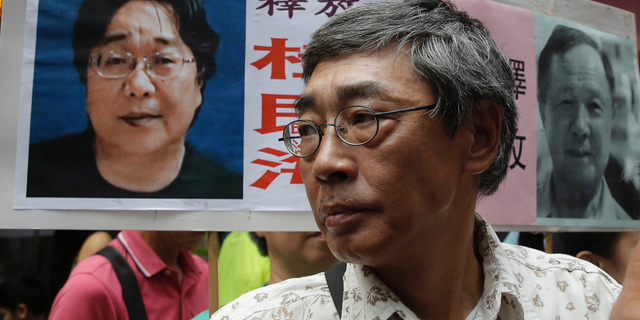 BEIJING – President Donald Trump's administration has joined European governments in urging China to release a Swedish citizen who sold books about Chinese leaders.
A U.S. State Department spokeswoman called on China Saturday to disclose Gui Minhai's whereabouts and allow him to leave China.
Police surrounded Gui and Swedish diplomats on Jan. 20 as they traveled by train to Beijing. Gui, a naturalized Swedish citizen, was seized and his whereabouts remain unknown.
Gui disappeared from his home in Thailand in 2015 and reappeared months later in China after being sentenced for a decade-old traffic violation. That spurred suspicions that he had been abducted by the Chinese security services. He remained closely supervised after his release.
His latest detention has particularly rattled Western governments after it unfolded in the presence of diplomats.