Germany's foreign ministry has been slammed by the U.S. ambassador after it emerged diplomats in Berlin celebrated the 40th anniversary of the Iranian Islamic Revolution, a regime which seeks the destruction of the United States and Israel.
Niels Annen, a minister of state in Germany's foreign ministry, and an official from the Iran desk at the ministry attended the pro-mullah regime event at the Iranian embassy in Berlin earlier this week, according to Bild newspaper.
"No one should confuse the desire to have dialogue with a celebration marking 40 years of brutality. This sends a troubling mixed message," Richard Grenell, the U.S. Ambassador to Germany, told Fox News.
A spokeswoman for Germany's foreign ministry defended Annen's appearance at the celebration in a statement to Fox News, saying Germany wishes to keep "channels of dialogue" open.
IRAN HANGS MAN ON ANTI-GAY CHARGE - AS EUROPE TURNS BLIND EYE TO HUMAN RIGHTS ABUSES AND TRIES TO CIRCUMVENT US SANCTIONS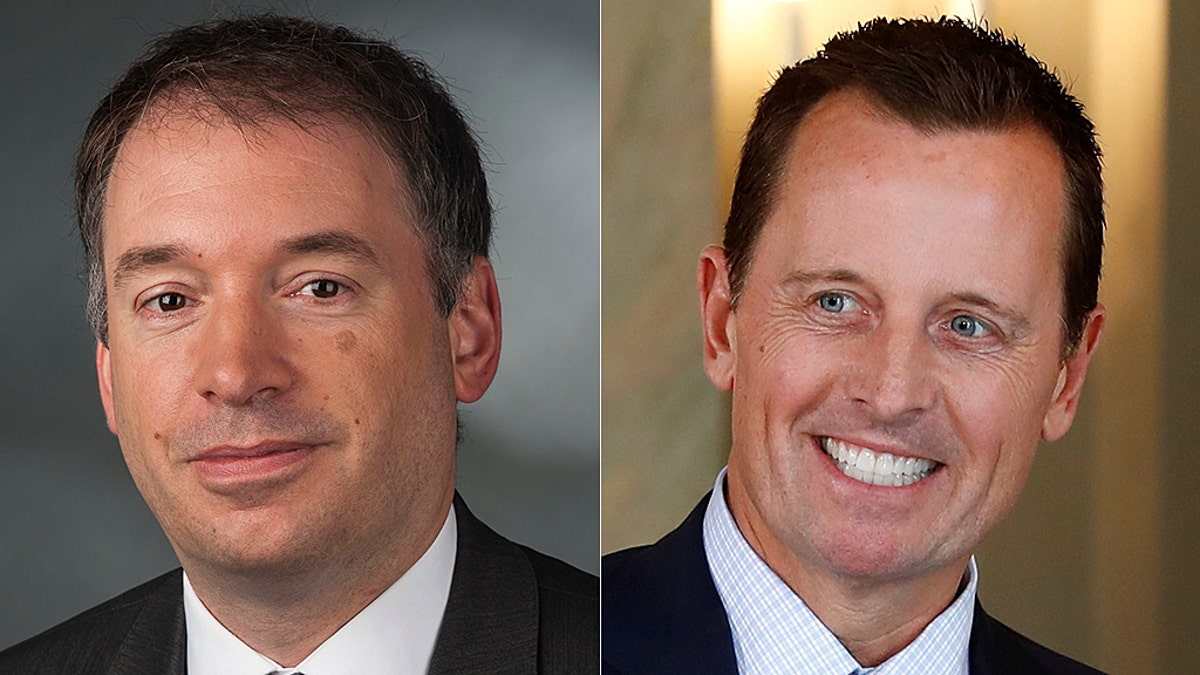 After Annen's participation in honoring the Iranian regime's revolution, he traveled to Warsaw, Poland, to represent Germany at a U.S.-sponsored meeting on the Middle East called to stop Iranian jingoism in the region. U.S. Secretary of State Mike Pompeo said on Thursday that the international community "can't achieve peace and security" in the Middle East without first "confronting Iran."
Also speaking from Warsaw, Vice President Mike Pence urged the European Union to withdraw from the controversial Iran nuclear agreement. Last year, the Trump administration pulled out of the Joint Comprehensive Plan of Action, the formal name for the Iran nuclear deal, because the agreement failed to stop Iran's drive to develop a nuclear weapon, according to the U.S.
Germany along with France and the United Kingdom is leading the E.U. effort to evade tough U.S. sanctions against Iran's regime. Pence said the E.U.'s mechanism to circumvent U.S. sanctions was "an effort to break American sanctions against Iran's murderous revolutionary regime."
"It is an ill-advised step that will only strengthen Iran, weaken the EU and create still more distance between Europe and the United States," Pence added.
FORMER US COUNTERINTELLIGENCE AGENT ALLEGEDLY SPIED ON COLLEAGUES TO HELP OUT IRAN, INDICTMENT REVEALS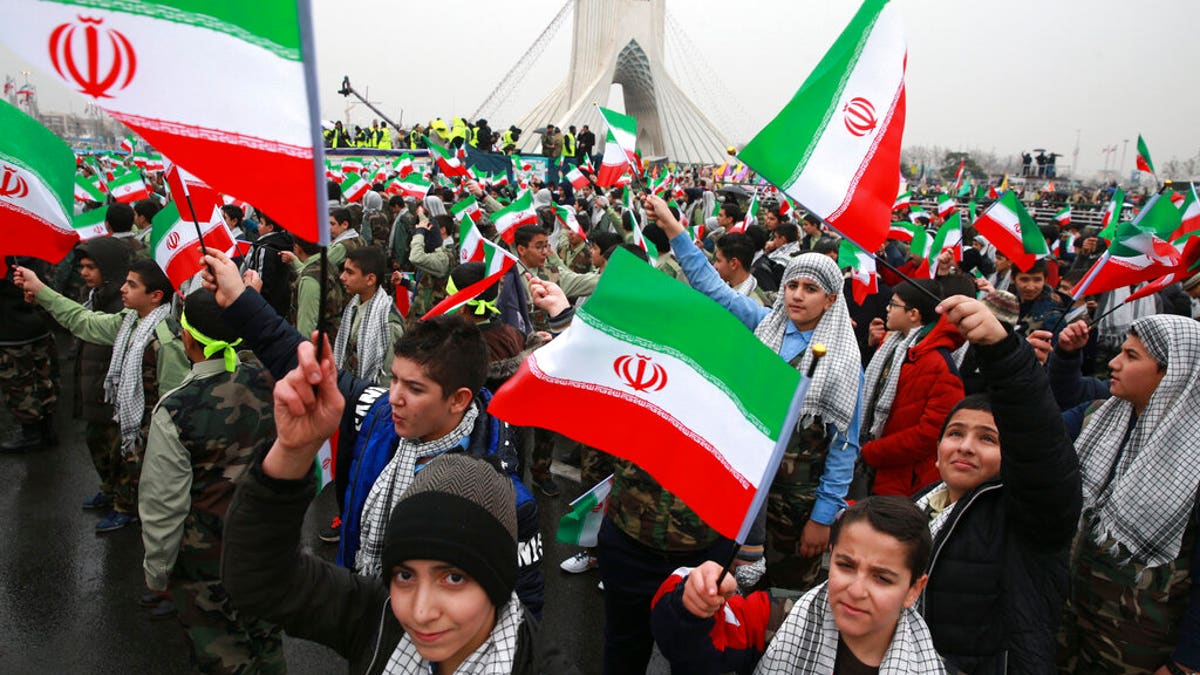 While Germany's government celebrated the Iranian regime's revolution, the Islamic Republic's President Hassan Rouhani addressed a rally at Tehran's Azadi (Freedom) Square on Monday and said Iran will continue to expand its missile program. The rally, which was attended by tens of thousands, was blanketed with banners reading "Death to America," "Death to Israel" and "40 years of challenge, 40 years of U.S. defeats."
The celebration at Iran's embassy with German diplomats coincides with reports of massive human rights violations by the clerical regime.
Republican Congressman Lee Zeldin told FoxNews.com: "If reports of Iran executing someone purely for being gay are true, these latest of Iran's nefarious activities must be identified and addressed as gross human rights violations. By creating mechanisms to bypass the United States' efforts to hold Iran accountable, the EU has made it clear that they intend to support Iran despite this kind of behavior. The EU is claiming they need this new system for food, medicine and certain essential goods. However, those products are already exempt from US sanctions, which begs to ask the question – what's next?
IRAN CELEBRATES ISLAMIC REVOLUTION WITH THREATS TO U.S., VOWS TO BOOST BALLISTIC MISSILES
"This new financial system has the potential to create new loopholes for other countries to aid Iran, and we need to have serious discussions with the EU as our partners, including [on] the EU's failure to recognize Hezbollah as a serious proxy of Iran."
Uwe Becker, the mayor and treasurer of Germany's financial capital of Frankfurt, told Fox News: "This is not just an unnecessary address of devotion to the Iranian leadership, but a slap in the face of all those Iranians who have suffered or fled under the mullah regime in the past 40 years. Even if one were to take the view that, despite Iran's support for international terrorism, despite the threats to destroy Israel or despite the recent expansion of the Iranian missile program, it would be necessary to establish greater relations with Tehran, participation in the revolutionary jubilee is almost a self-denial of our own values while looking into the face of Iranian tyranny."
CLICK HERE FOR THE FOX NEWS APP
Nasrin Amirsedghi, a leading Iranian dissident in Germany, wrote on Twitter to Germany's foreign minister Heiko Maas, a Social Democrat, and Annen: "This is our message: Warsaw says no to mullahs."