Former US counterintelligence agent allegedly spied on colleagues to help out Iran, indictment reveals
An ex-counterintelligence agent who defected to Iran in 2013 helped the Islamic Republic in "targeting her former fellow agents" and exposed a Defense Department program considered one of the crown jewels of U.S. intelligence, according to an explosive indictment unsealed Wednesday in Washington, D.C.
An arrest warrant is now out for Monica Elfriede Witt, the 39-year-old former agent named in the grand jury indictment. The Justice Department says the Iranian government supplied her with housing and computer equipment so she could "disclose U.S. classified information" and conduct research on "personnel that she had known and worked with" during her time in the American intelligence community.
"The alleged actions of Monica Witt in assisting a hostile nation are a betrayal of our nation's security, our military, and the American people," said Special Agent Terry Phillips of the Air Force Office of Special Investigations. "While violations like this are extremely rare, her actions as alleged are an affront to all who have served our great nation."
Witt, who is from Texas, entered duty with the U.S. Air Force in 1997 and worked as an Air Force Intelligence Specialist and Special Agent of the Air Force Office of Special Investigations. She separated from the military in 2008 and ended work as a Defense Department contractor in 2010.
IRAN CELEBRATES ISLAMIC REVOLUTION WITH THREATS TO US, VOWS TO BOOST BALLISTIC MISSILES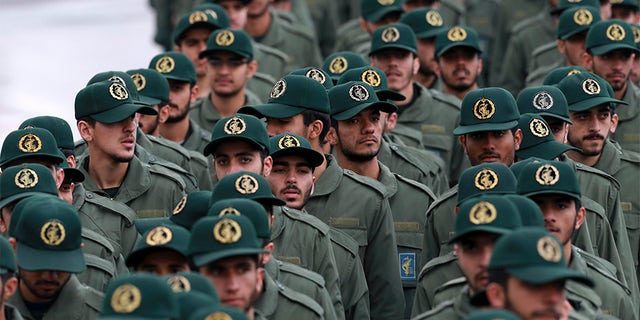 During her time working with the U.S. government, Witt, the Justice Department says, was "granted high-level security clearances and was deployed overseas to conduct classified counterintelligence missions." She earned the Air Force Commendation Medal three times, an award the branch says is for those who have "distinguished themselves by meritorious achievement and service."
But the indictment alleges that in February 2012, Witt traveled to Iran to attend a conference sponsored by the regime-linked Revolutionary Guard Corps focusing on topics such as the condemnation of American moral standards and anti-U.S. propaganda. She then, investigators say, got in contact with a dual U.S.-Iranian citizen and brokered her future long-term stay in the Islamic Republic. Her whereabouts as of Wednesday are not clear.
The indictment also charges four Iranian nationals: Mojtaba Masoumpour, Behzad Mesri, Hossein Parvar and Mohamad Paryar with conspiracy and attempts to commit computer intrusion and aggravated identity theft "for conduct in 2014 and 2015 targeting former co-workers and colleagues of Witt in the U.S. Intelligence Community," the Justice Department says. Arrest warrants also are out for them.
American investigators allege the Iranians used "fictional and imposter social media accounts" aimed at deploying malware that would give them cover access to their targets' computers and networks. The accounts tried to trick victims into clicking on links or opening up files that would then allow the Iranians to infect their computers.
IMAGES SUGGEST IRAN LAUNCHED SATELLITE DESPITE US CRITICISM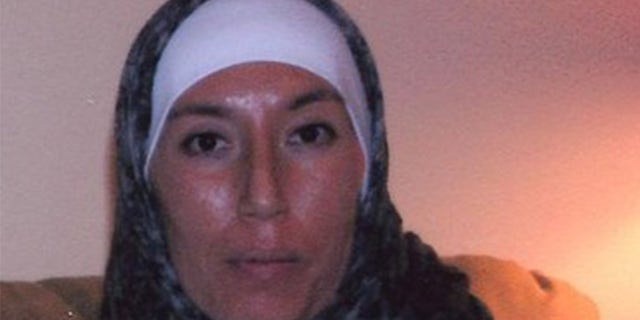 "In one such instance, the Cyber Conspirators," as the four Iranians are called, "created a Facebook account that purported to belong to a [intelligence community] employee and former colleague of Witt, and which utilized legitimate information and photos from the USIC employee's actual Facebook account," the Justice Department said.
"This particular fake account caused several of Witt's former colleagues to accept 'friend' requests," it added.
FBI officials say Witt's primary motive was ideological, and the indictment also alleges that when Witt defected to Iran she said she was "going home."
The Justice Department said Wednesday that it took years of investigative work by the FBI to expose what they believe she really was up to.
"This case underscores the dangers to our intelligence professionals and the lengths our adversaries will go to identify them, expose them, target them, and, in a few rare cases, ultimately turn them against the nation they swore to protect," Assistant Attorney General for National Security John Demers said following the unsealing of the indictment.
A Missing Persons entry that had been up on the FBI's website said Witt "was last believed to be in either Afghanistan or Tajikistan in July 2013, where she was working as an English teacher.
"Witt may have also traveled to the United Arab Emirates or Iran, where she had previously traveled on at least two other occasions," the entry adds, noting her friends reported her missing years ago after not hearing from her in months.