Univision Apologizes for Wishing Puerto Rico a Happy Independence Day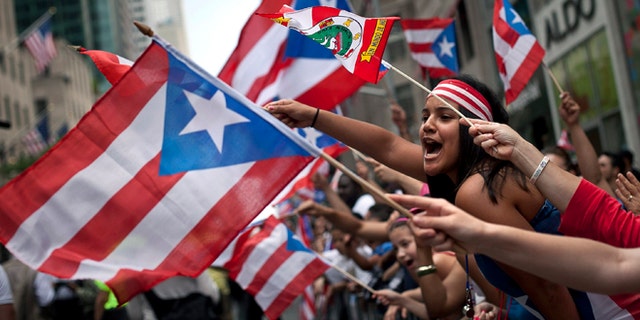 NEWYou can now listen to Fox News articles!
Univision had a major "whoops!" moment when it ran an ad wishing Puerto Rico a happy independence day.
The largest Spanish-language media company in the United States recognized its mistake and issued a next-day apology both in English and in Spanish via Twitter along with a corrected version of the ad.
The tweet read:
Univision ran the ad on Wednesday, July 25, the day that the US territory celebrated its 60th anniversary of the creation of the commonwealth and its constitution following a 1952 referendum.
In the corrected version of the ad, the network wished its Puerto Rican viewers a happy "constitution" day.
The Univision slip-up is not the first of Puerto Rico-related mix-ups. The New York Daily News ran a Puerto Rican Day Parade ad in mid-June that featured the Cuban flag.
Puerto Rico is preparing to vote on the future of the island's political status during a November referendum, hoping to resolve an issue that has long polarized the island.
Based on reporting by the Associated Press.
Follow us on twitter.com/foxnewslatino
Like us on facebook.com/foxnewslatino