Uninsured Florida college student stranded in Cuba after horrific car crash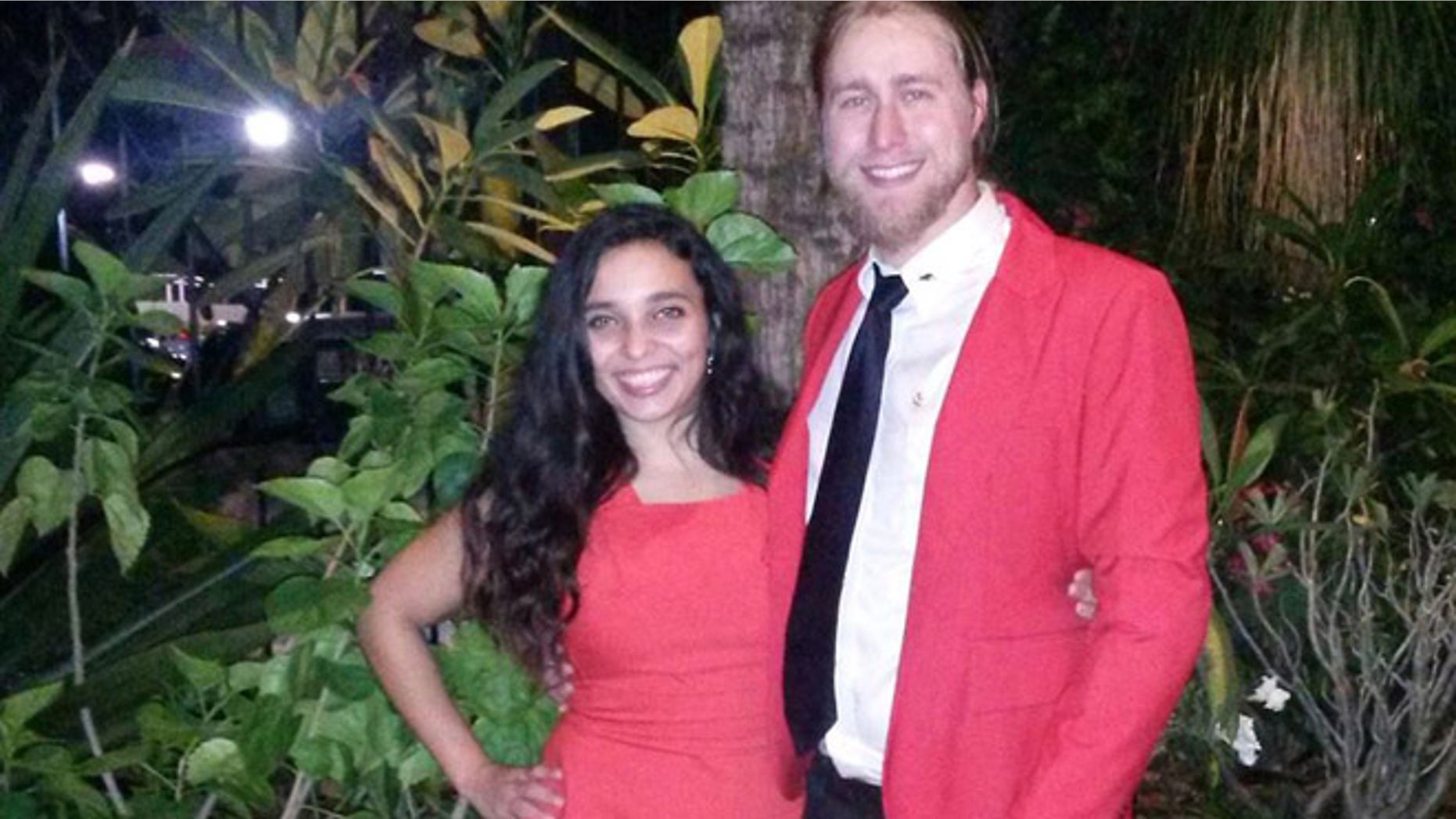 A Tampa-area college student lies in a Cuban hospital bed, having been injured in a collision outside Havana, and her friends and family are desperately trying to scrape together the $50,000 they need to get her airlifted to Florida.
Barbara "Barbie" Jimenez, 22, who was scheduled to graduate from the University of South Florida this year with a degree in philosophy, went to visit family members in Cuba early this month with her boyfriend, John Fox, 23.
According to the Tampa Bay Times, the couple arrived in Cuba on Aug. 3 and was met by her aunt, María Jimenez, and cousin Walter Jimenez.
The next day, the four of them piled into the 1952 Chevrolet taxi with the destination of San José de las Lajas, a town 30 minutes or so southeast of Havana, where the Jimenez family lives. They never made it.
Just south of the city, in Arroyo Naranjo, a green Cuban Revolutionary Army truck slammed into the Chevy on the front driver's side, according to the Florida-based Cubanet news site, killing the cabbie and seriously injuring the four passengers.
The day after the accident, Barbara's sister Caridad arrived at the hospital and found her in a coma, having had "severe head trauma" and able to breathe only because she had received an emergency tracheotomy.
"Just seeing her laying there, a lifeless body in a coma," Caridad told the Times, "It was really bad."
Fox, an engineer working for Northrop Grumman in Melbourne, Florida, suffered a cerebral fracture, broken hip and had a stroke. Thanks to efforts by his employer and staff at the recently reopened U.S. embassy, Fox was transported to the Ryder Trauma Center at Jackson Memorial Hospital in Miami on Aug. 8 and is making "extraordinary progress," his father, Jim Fox, told the newspaper.
"We thought he might have complete right-side paralysis, but he moved his arm and his leg. He lifted his arm and he scratched his face," he said.
Although all four of the injured are no longer in critical condition, it seems that Jimenez wasn't as lucky as Fox.
She woke up from her coma five days later but at first wasn't able to breathe on her own, nor did she understand why she was in a hospital, Caridad told Fox13 in Tampa.
Not having any health insurance, her family was told that it would cost them $50,000 to transport her to Florida, money her parents, Jorge Jimenez and Daisy Falcon, do not have.
"I wish we could take her back. This isn't easy," her dad told the Tampa Bay Times. "I feel so frustrated. The truth is this is the hardest thing that has ever happened to me in my life."
Just getting to Barbara's bedside was a bit of an ordeal for her parents. They had to fly to Washington, D.C., first to renew an expired passport and fix a problem with a residency card, according to a GoFundMe page set up by her sorority at USF.
Embassy personnel didn't reach out to the family right away, as they had with Fox, the page claims. "They did not make any contact with Barbara's family whilst in Cuba until a fortunate run-in with one of the Embassy's representatives," it reads.
For reasons that aren't immediately clear, Fox and the Cuban Jimenez family members were taken to a different Havana hospital than Barbara, according to the crowdfunding page.
Over the weekend, Caridad told The Oracle, the USF student paper, that Barbara has improved immensely. She breathes freely now, and "She's able to talk clearly… When she regained her voice [it] was thin and very weak, and she really wasn't making sense."
The family still isn't sure what long-term effects from the accident she will have. She had been preparing to take the LSAT and hoped to go into politics after attending law school.
The GoFundMe page, titled "Bring Barbie Home," is hoping to collect $75,000 to cover Jimenez's transport to Florida as well as help the family with medical expenses. As of Tuesday afternoon, a little more than $13,600 had been pledged.
Like us on Facebook