Underwater hunt for missing Malaysia plane to resume this month as search shifts south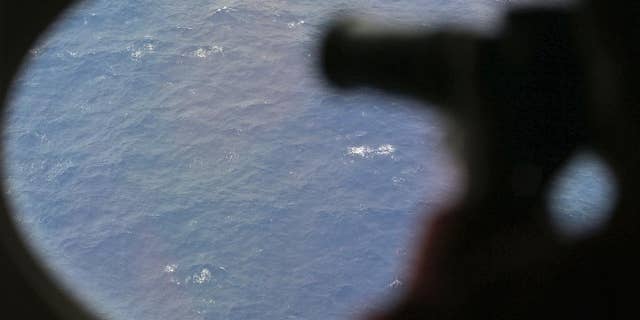 SYDNEY – Crews will resume the underwater hunt for missing Malaysia Airlines Flight 370 at the end of the month, and will begin the search in an area farther south than initially planned, a senior search official said Friday.
The search had been due to start next week, but the first of three ships that will scour a remote patch of the Indian Ocean for the plane that vanished in March needed to undergo some additional work in Indonesia, Australian Transport Safety Bureau Chief Commissioner Martin Dolan said. The ship, Malaysia's GO Phoenix, is now expected to begin searching on Sept. 30.
Officials have been refining their analysis of satellite data from the Boeing 777 to get the best idea of where they believe it crashed into the ocean far off Australia's west coast. The most recent analysis suggests the aircraft turned south earlier than previously thought, meaning it may have entered the water in an area south of what was initially considered the highest priority search zone, Dolan said.
The GO Phoenix will therefore begin its search in that southerly stretch of ocean, located along what is known as the "seventh arc" — a 60,000-square kilometer (23,000-square mile) targeted area where investigators believe the plane ran out of fuel and crashed, based on the last ping from the engine transmitters.
"Our plan has a sequence of priorities," Dolan said. "It's all about probability — we'll start with the highest probability."
The second ship, provided by Dutch contractor Fugro Survey Pty. Ltd, will likely focus on an area south of the GO Phoenix when it eventually arrives, Dolan said.
Flight 370 disappeared March 8 after veering off its northerly course from Kuala Lumpur to Beijing for reasons unknown. It is thought to have crashed 1,800 kilometers (1,100 miles) off Australia's west coast, but no trace of the aircraft or the 239 people on board have been found.
Two survey vessels have spent months painstakingly mapping the entire underwater search area, which reaches depths of 6 kilometers (3.7 miles). Once the search begins, the Malaysian and Fugro ships will slowly tow equipment with side-scan sonar about 100 meters (330 feet) above the ocean floor to look for wreckage. The data from the "towfish" will be transmitted in real-time back to crew aboard the ships, who will analyze it for anything unusual.
The search is expected to take up to a year.