UN police patrol as violence worsens in Sudan's Darfur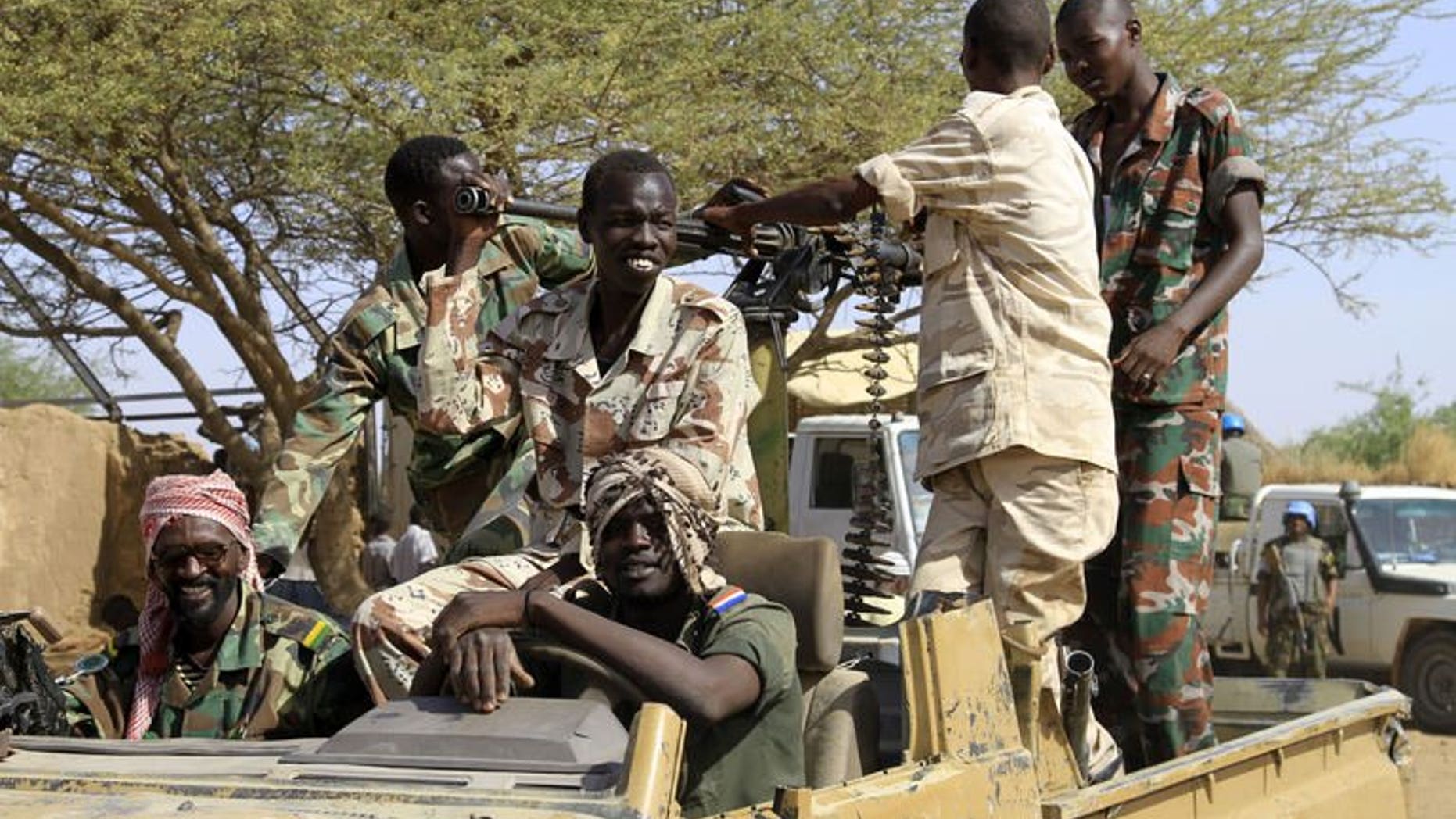 ABU SHOUK, Sudan (AFP) – The armoured personnel carrier slowly bumps its way out of the UN base in Sudan's far-west region of Darfur with Indonesian policeman Andhy Kurniawan at the wheel.
His colleague Daud Markus Afi, a part-time singer, mans the machinegun overhead while Endro Suryanto is in charge of the radio.
They are leading another African Union-UN patrol into Abu Shouk, a camp for an estimated 75,000 of the 1.4 million people displaced by the decade-long conflict in Darfur.
A surge in tribal violence, along with clashes between rebel fighters and government forces, has forced another 300,000 to flee their homes this year as the security situation deteriorates.
The rear end of the armoured vehicle carries a message, in Indonesian, to anyone who might try to confront the patrol. Fierce, like a wounded ox, it says.
The Indonesians are paramilitary officers with years of experience in their home country's conflict zones.
But here, their job is to protect a multi-national group of unarmed police advisers following behind them in SUVs, backed up at the rear by more Indonesian paramilitaries.
"Our main aim is to protect civilians by our physical presence in the field," says Jaffar Ali, of Pakistan. He is the UN Mission in Darfur's police commander in the area.
The afternoon patrol, one of three throughout the day, begins with a briefing inside a small office resembling a shipping container.
"Today we are going to block four and five," an area within the camp, team leader Khalid Arrejamy of Yemen tells his colleagues squeezed into the room.
Each patrol includes officers specialising in human rights, family and children's matters, investigation and other issues.
Arrejamy briefly reminds them of their duties before they head out.
Among their tasks is to watch for rights violations and to identify areas where the Sudanese police could benefit from training, Ali tells reporters accompanying the group.
This patrol also includes officers from Egypt, Tanzania, Nigeria, Malawi and Sierra Leone.
A notice taped to the office wall reminds them that they all represent the United Nations, "wherever you go, whatever you do. This is no small responsibility."
Their first stop is the Sudanese police station.
Abdel Wahab Shaiba Ahmed, the local Sudanese police chief, greets the UNAMID members under a tree.
He denies relations with the internally displaced people (IDPs) are poor. "This is not true," he tells a reporter.
Some of his men sit barefoot on a mat, smoking and playing cards in the shade.
UNAMID and local officers are working together "to share knowledge... and try to bridge the trust gap between the IDPs and the GoS police (government of Sudan)," says Lieutenant Colonel Mohammed Al-Dajeh, of Jordan.
But UNAMID police face their own issue of trust, according to a participant in a meeting between UN officials and foreign envoys last week. In El Fasher, near Abu Shouk, they held a two-yearly review of developments in Darfur.
Arabic-speaking UNAMID officers "are not accepted in the camp," according to the source at the meeting.
"The IDPs say they side with the government."
The patrol drives on, stopping to chat with Adam Ali, a senior community leader who stands in the sandy street between high mud-brick walls which smell of dung.
Ali tells Arrejamy that they need security, water, health and educational facilities.
Standing guard a few metres away, the Indonesians joke with some of the many children who emerge to watch the visitors.
"Over time, we get along fine with the people," says Afi, whose unit has spent seven months in Darfur without firing a shot.
A Pakistani policeman approaches some white-shirted schoolboys gathered in the shade and asks them about their studies.
Two female officers deliver their message to a group of women.
"I just want to sensitise them," a policewoman from Sierra Leone says. "As women we are always vulnerable."
Women from the camp are subject to attack if they venture outside the perimeter for water or firewood without a UNAMID police escort.
And the police say they can sometimes hear shooting at night.
Mohamed Ibn Chambas, the Ghanaian who heads the mission, said there is an "unacceptably high" level of firearms in Darfur, but pointed out that unemployment and economic hardship are also a source of banditry and violence in the camps.
"I would shudder to think what would happen if you did not have UNAMID deployed and protecting" the internally displaced persons, he told reporters.