UN human rights chief condemns Hungary's response to refugee crisis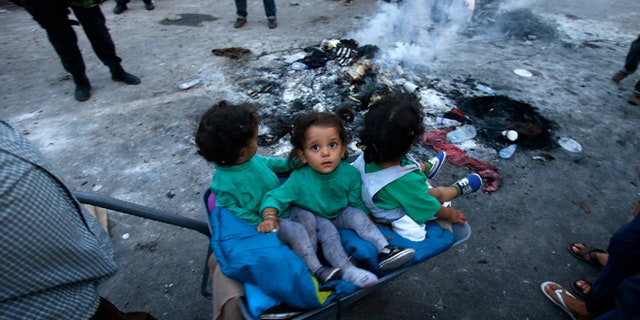 The U.N. human rights chief on Thursday accused Hungary of violating international law by firing tear gas and water cannons at refugees attempting to illegally cross the country's southern border with Serbia.
"Images of women and young children being assaulted… were truly shocking," Zeid Raad al-Hussein said.
He also claimed "xenophobic and anti-Muslim views appear to lie at the heart of current Hungarian government policy."
On Wednesday, Hungary announced it was closing the border with Serbia for the next 30 days in an attempt to slow the influx of refugees. The decision followed new rules making it illegal for refugees to breach the border.
Meanwhile, around 200 asylum seekers, most of them Syrians, are holding a spontaneous demonstration in Turkey's northwestern province of Edirne. They are demanding authorities permit them to enter Europe. Hundreds of others are also waiting in Edirne's bus terminal.
The Edirne governor's office told The Associated Press the border is open and people who can supply the required documents can enter.
The Associated Press contributed to this report.