UK's foreign secretary renounces US citizenship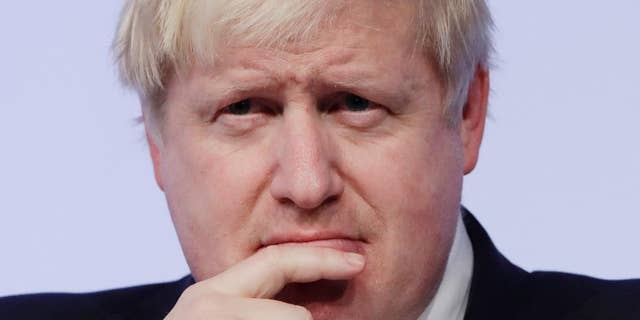 U.K. Foreign Secretary Boris Johnson has given up his U.S. citizenship, according to a list released Wednesday by the Treasury Department, one of a record number of people to do so last year.
The flamboyant British politician, who was previously mayor of London, has said in the past that he intended to cut those U.S. ties.
UK'S MOVE TO LIMIT LONE CHILD REFUGEES DRAWS BACKLASH
The Treasury Department list includes the names of all people who renounced U.S. citizenship or long-term permanent residency in the latest quarter. A record number of 5,411 people renounced in 2016. That is 26% more than the next highest annual total since a disclosure law was enacted in the 1990s, according to Andrew Mitchel, an international tax lawyer who tallies the names on the lists.
Mr. Johnson, through a spokesman, declined to comment.
Mr. Johnson was a high-profile example of "accidental" American citizens who can owe U.S. taxes despite their foreign allegiance. He was born in New York while his British parents lived there during the 1960s but has said he hadn't lived in the U.S. since he was five years old. In 2014 he said publicly that the U.S. was "trying to hit" him for tax on the sale of a London home.
Click for more from The Wall Street Journal.