UK nurse who contracted Ebola cleared of misconduct charge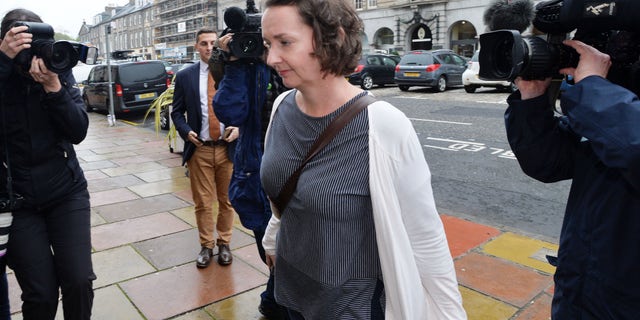 NEWYou can now listen to Fox News articles!
LONDON – A British nurse who contracted Ebola while working in Sierra Leone has been cleared of misconduct charges that stemmed from questions about her elevated temperature when she returned to Britain from West Africa.
The Nursing and Midwifery Council said Wednesday after a two-day hearing that three allegations against Pauline Cafferkey had not been proven.
The council had scheduled the hearing because of allegations that Cafferkey concealed her elevated temperature from health officials when she returned to London Heathrow Airport in December 2014 after a stint in West Africa treating Ebola victims.
The independent panel in Edinburgh found that she was in an "exhausted and increasingly unwell state" when she landed at the airport and dealt with health officials trying to screen passengers for possible Ebola infection.
"In your diminished medical state you were swept along by events," the panel said.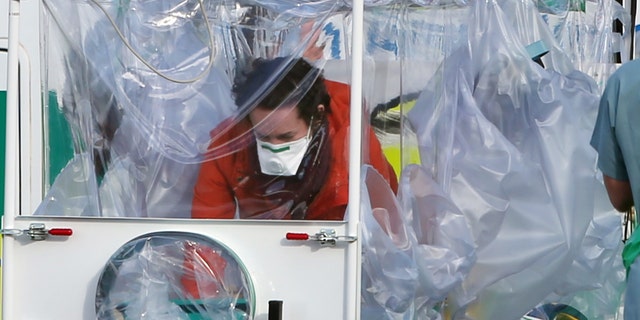 The questions are important because an elevated temperature can be an early sign of infection, and Ebola can be spread relatively easily.
Lawyer Joyce Cullen, representing Cafferkey, said the nurse had found the disciplinary process "stressful and upsetting."
She said Cafferkey is "delighted" she can now continue her nursing career in Scotland.
Cafferkey, 40, became critically ill with Ebola shortly after her return and recovered after treatment in an isolation unit. She could have lost her license to practice if the hearing had ruled she had acted improperly.