UK Labour lawmaker suspended over anti-Israel comments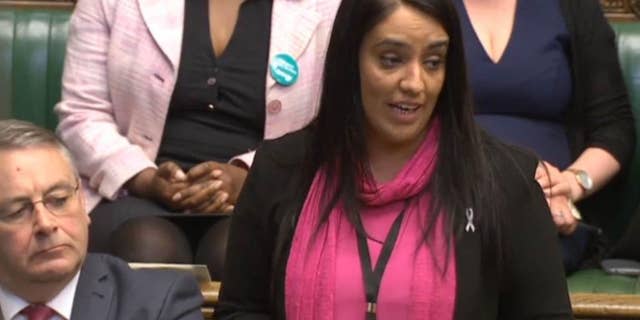 NEWYou can now listen to Fox News articles!
LONDON – Britain's main opposition Labour Party has suspended a lawmaker for making anti-Israel posts on social media before she was elected to Parliament.
The party says Naz Shah is barred from taking part in the party's activities.
Shah has faced strong criticism for comments, including a 2014 Facebook post in which she shared a graphic that showed the outline of Israel superimposed on a map of the U.S. under the headline "Solution for Israel-Palestine Conflict - Relocate Israel into United States."
Shah "wholeheartedly" apologized Wednesday for comments that "caused upset and hurt to the Jewish community." She had already resigned as an aide to Labour economy spokesman John McDonnell.
But Jewish groups and some Labour supporters say leader Jeremy Corbyn hasn't done enough to clamp down on anti-Semitism in the party.