U.S. Professional Video Gaming Eyes Brazil As Part Of Latin America Expansion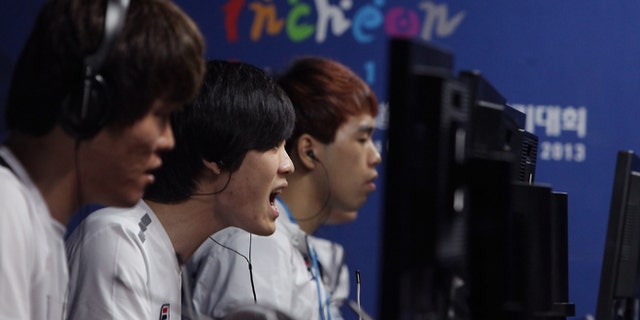 Competitive video gaming is evolving from friendly (or not so friendly depending on who your play with) matches of Madden and Call of Duty with friends to online grudge matches to now a professional, competitive league that plans to expand from the U.S. to Brazil.
Major League Gaming (MLG), the global leader in so-called "eSports," has announced a partnership with Brazil's largest sports entertainment company Grupo Águia to bring the budding industry into the largest market in Latin America to debut its first franchise.
After 11 years of expansion in North America and partnerships with international leagues in Europe and Asia, MLG's franchise in Brazil signals the growing popularity of video games in the Latin American nation and the growing viewership of competitive gaming around the globe.
"MLG has long been focused on growing the competitive gaming scene and we quickly recognized the tremendous opportunity to create a strong presence in the largest economic market in Latin America.," Mike Sepso, MLG co-founder and president, said in a statement. "This is the first of many international franchises we plan to roll out in the coming years and we are excited to provide South American gamers with the ultimate platform to compete on a global scale."
Around 32 million people around the globe watched the League of Legends championship broadcast in 2013, and last year's tournaments awarded an estimated $15.6 million in prize money. Brazilian gamers are on the rise, reportedly spending $2.6 billion on video games in 2012.
MLG Brasil will start operating local and online tournaments designed specifically for the country in partnership with Grupo Águia.
"MLG has built a new culture of competition and revolutionized the market by creating an innovative broadcasting platform similar to traditional sports," said Paulo Castello Branco Filho, MLG Brasil CEO.
"As the fourth largest market in the world, we know there is enormous potential in Brazil and an appetite for competition," he said.
Follow us on twitter.com/foxnewslatino
Like us at facebook.com/foxnewslatino