U.S. Navy admiral says he's open to idea of giving Chinese Navy tour of carrier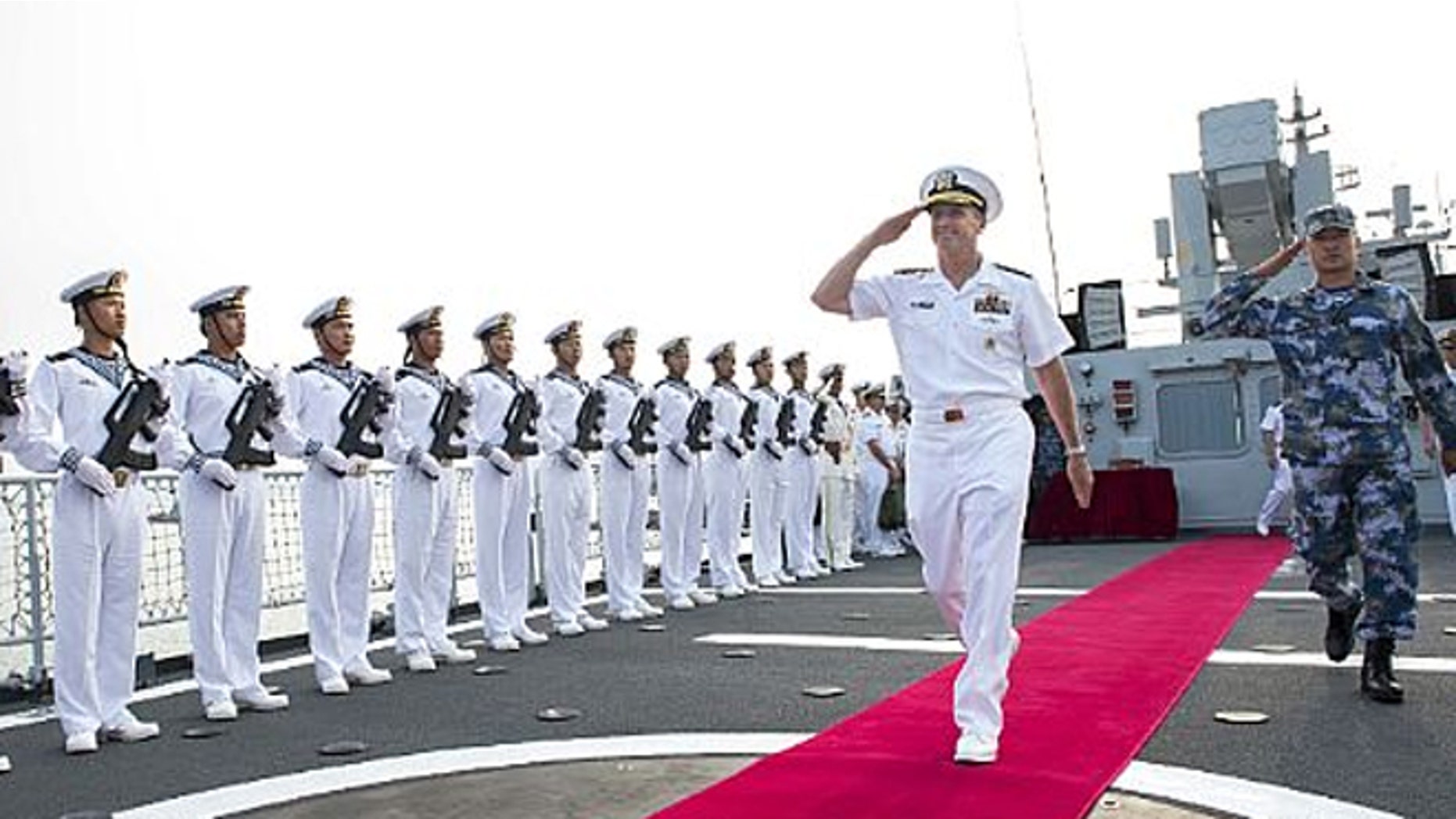 A top U.S. Navy official said he is "receptive" to idea of letting his Chinese crewmen tour a U.S. aircraft carrier based in Japan, but experts warn such access could be a risky intelligence giveaway.
Adm. Jonathan W. Greenert, chief of naval operations, told The Wall Street Journal that his Chinese counterpart mentioned the idea of a U.S. carrier crew touring its lone Liaoning carrier and a Chinese crew touring the USS George Washington.
"I'm receptive to that idea," Greenert, who saw the Liaoning and other Chinese ships on a recent trip, told the paper.
Nan Li, an associate professor in the U.S. Naval War College's China Maritime Studies Institute, however, said Beijing would likely benefit more from a tour than the U.S. Navy.
"In theory, they (China) could see some of the ship's technology," he said. Li, however, also said the U.S. could gain from a tour of the Chinese carrier launched in 2012.
"We would be able to see how far behind their ship is compared to ours, and can demonstrate to them how powerful their ship is, and maybe they would respect it," he said.
The discussion between navy officials comes at a sensitive time in China-U.S. relations. China has recently made assertive moves in the South China Sea, like deploying an oil rig in the disputed waters. The U.S. finds itself in a difficult position. It would like to strengthen ties with Beijing, without jeopardizing its standing with smaller allies in the region concerned about a Chinese power-grab.
The Journal's report said U.S. law forbids any cooperation with the Chinese military that may risk military knowledge.
Greenert played down the significance of a possible tour and said the idea is not "revolutionary." He told the paper Chinese military have been taken on board carriers for years. Recently, Chinese Navy officers visited the USS Ronald Reagan, while at sea, during naval drills off Hawaii.
But that drill may have inadvertently displayed the fragile and complex relations between the two countries. When China took part in the exercise, Beijing reportedly sent an uninvited spy ship to monitor the drills.
Li said the fact China sent a spy ship to monitor the drills illustrates the fragile relationship.
"It's a contradiction," he said. "China shows it wants to cooperate, but by sending that spy ship, it shows hostility," he said.
No decision was made, but the move could happen within a year if policymakers on both sides support the idea. Greenert left China on Friday after holding an 'all-hands' call with a Chinese crew about various topics like port visits and his view of women in the service.
"We're talking more. They're speaking English. It's a civil tone -- it's good," he said.