U.N. Chief Says He Is Seeking a Second Term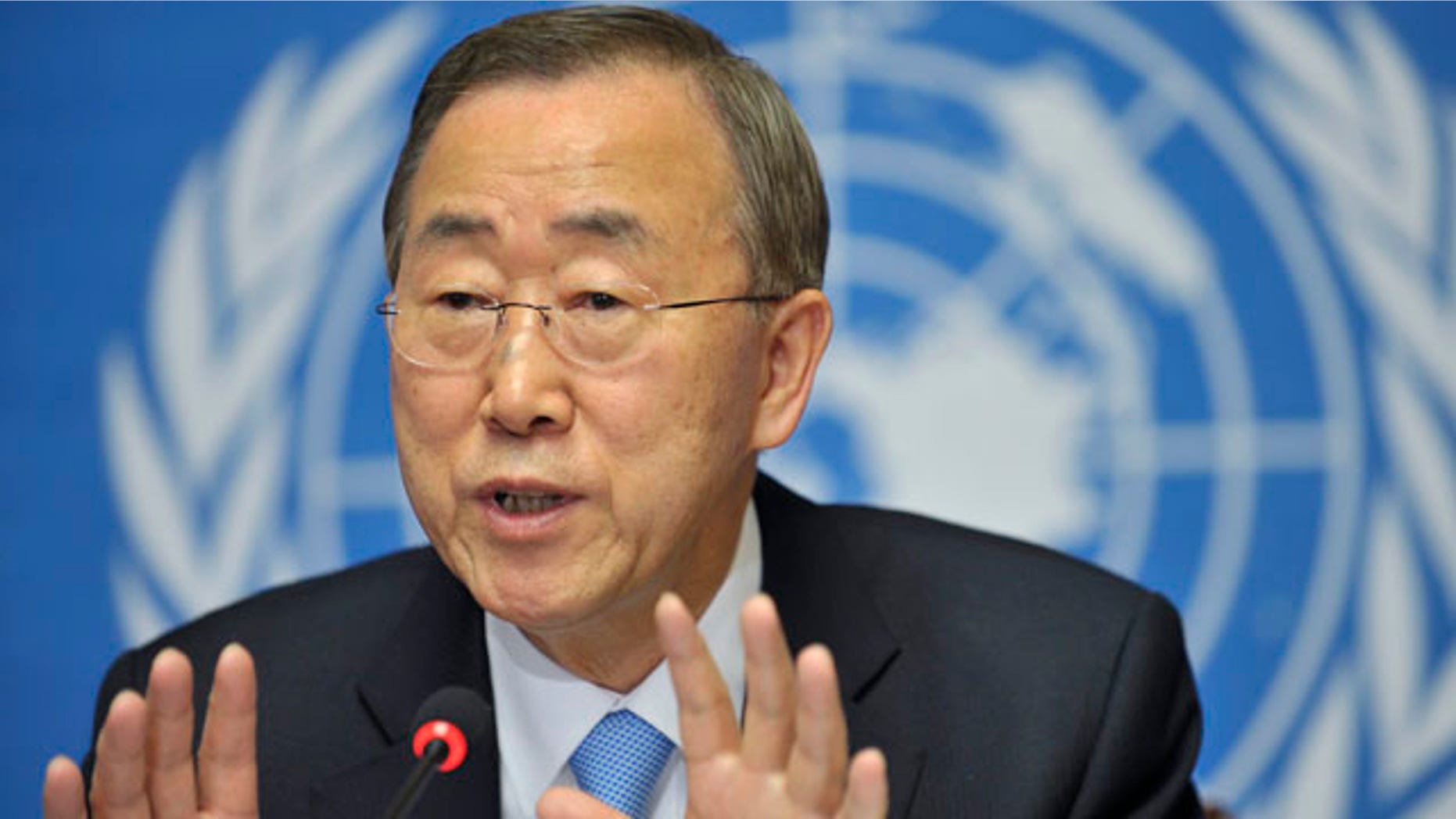 UNITED NATIONS -- U.N. Secretary-General Ban Ki-moon said Monday he is seeking a second term as head of the world body.
Ban formally announced his candidacy during a briefing on a recent trip to Europe and Africa, noting he has approached the job during his first term as a "bridge-builder" at a time of unprecedented global change.
"That is our challenge as we look ahead," Ban said.
Ban, a former South Korean foreign minister, is almost certain to get the job as he has no known opponents.
Ban has been criticized for his low-key style, his lack of charisma, and his failure to criticize human rights abuses in powerful countries, especially China and Russia.
But he has won praise for putting climate change at the top of his agenda, for his commitment to women and nuclear disarmament, and for his recent support for pro-democracy demonstrators in North Africa and the Middle East and for military intervention in Ivory Coast and Libya.
Earlier Monday, Ban met with U.N. representatives from the group of Asian nations and won their endorsement for a second term, he said. He planned to meet with other regional groups later over the next few days "to humbly seek their support."
Now that Ban has announced his candidacy, the U.N. Security Council must give a positive recommendation, with a resolution that needs at least nine "yes" votes and no veto by a permanent member -- the U.S., Britain, France, Russia or China.
The General Assembly would then elect Ban for a second term starting Jan. 1, 2012, probably by acclamation.