Two NYC police officers shot while on patrol in the Bronx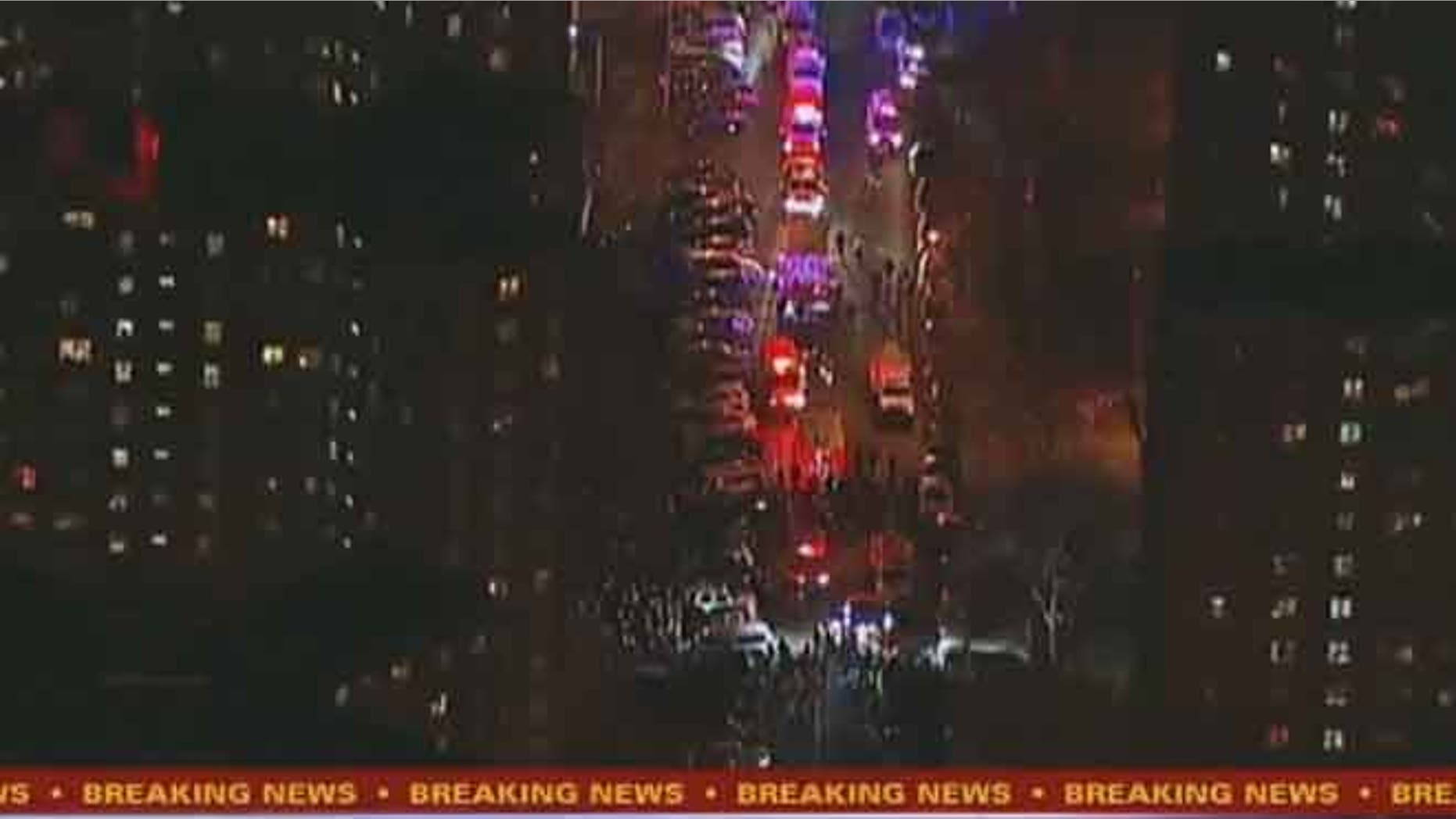 Two police officers were shot at point blank-range in a public housing project in the Bronx Thursday evening, according to authorities.
Police Officers Patrick Espeut, 29, and Diara Cruz, 24, were on a routine patrol inside the Melrose Housing project when they "encountered armed suspects and were shot," the NYPD said. Cruz was hit in the torso and Espeut was hit in the cheek.
The officers were on patrol when they came upon Malik Chavis, 23, and Michael Fagnani, 22 on the sixth floor of a building in the complex.
When the officers asked the men for identification, Chavis said he needed to go to another floor to retrieve it.
As they were reaching the top landing, Chavis turned and fired three rounds, striking them both.
Espeut and Cruz returned fire, but Chavis — who was released from jail in December 2014 on an armed robbery charge — ran into an apartment.
According to reports, Chavis said "I shot that b***h cop. I ain't going back," to Fagnani who was inside the apartment.
He then tried to give Fagnani a shotgun, sources report, but Fagnani refused.
Dozens of police officers responded to the scene of the shooting and helicopters circled overhead.
When cops stormed the apartment, the men inside pointed to a back room, where they found Chavis. He'd turned the gun on himself.
Three men were detained by police and were questioned.
The New York Post reported officers found a sawed-off shotgun in a black bag in the apartment.
A .32-caliber handgun was found near the body.
Both officers were rushed to a local hospital. Cruz underwent surgery to repair damaged internal organs, possibly including her uterus, sources said. She was in serious but stable condition.
Espeut was expected to be released later Friday.
Both Espeut and Cruz are two-year veterans, and Espeut also serves in the New York Air National Guard as a staff sergeant.