Two civilians wounded in northern Mali rebel stronghold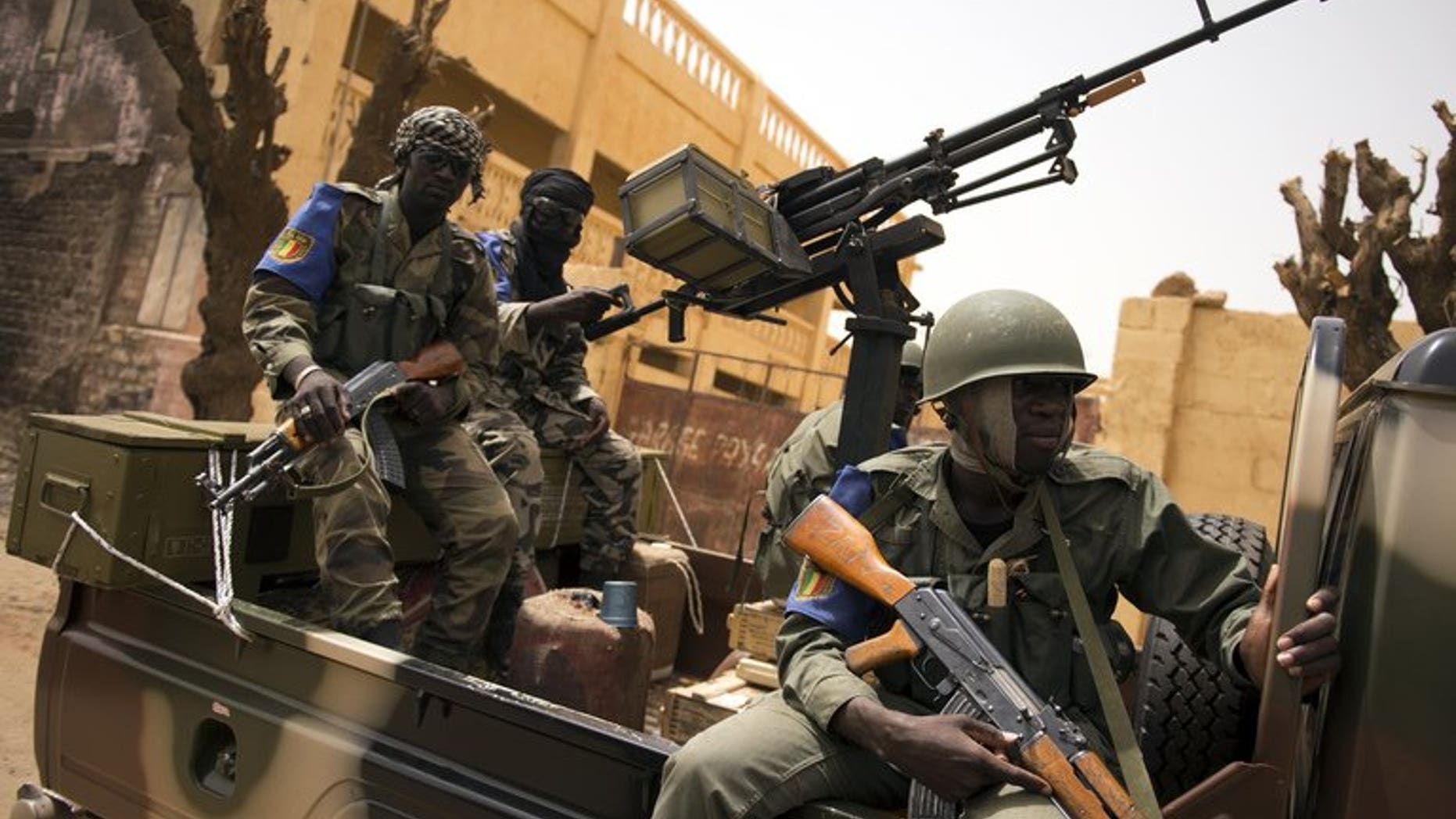 BAMAKO (AFP) – Two Malian civilians are fighting for their lives after being shot in Kidal, a medical source said on Tuesday, with tension boiling over five days after troops entered the flashpoint northeastern town to secure it for nationwide elections.
The violence came amid intensified protests in the rebel stronghold, where the Tuareg separatist National Movement for the Liberation of Azawad (MNLA) has allowed the Malian army to enter as part of a peace deal to pave the way for the July 28 vote.
"Two civilians seriously injured by gunshots from armed men were transferred on Tuesday to Gao. They are in a very serious condition," a hospital source in Gao, Mali's largest northern city, told AFP.
The circumstances in which the men were wounded was not immediately clear.
Kidal, a town prized by the Tuareg, has been occupied by the MNLA since January but the rebels agreed as part of the ceasefire deal reached in neighbouring Burkina Faso to let troops in to secure the elections.
Supporters and opponents of the Malian army have staged daily protests and at least two UN peacekeepers and a French soldier were injured by stones thrown during a violent demonstration over the weekend.
The occupation of the town by the MNLA has been a major obstacle to organising the election, seen as crucial to reuniting the west African nation after some 18 months of conflict.
Kidal's governor had been expected to fly in from Bamako on Tuesday to retake his post and lead the organisation of polling but cancelled "for safety reasons", an official from the Malian Ministry of Territorial Administration said.
"If the situation continues to deteriorate in Kidal, we might well ask if we can envisage even an election campaign on the ground, let alone the elections themselves," said a senior Malian government official.
Malian military officers staged a coup in March last year after being overpowered by an MNLA rebellion that seized key northern cities before being sidelined by Al Qaeda-linked allies.
A French-led intervention launched in January drove out the Islamists, but the MNLA took control of Kidal, 1,500 kilometres (930 miles) from the capital, which they consider the heart of the desert territory they call Azawad.
There is widespread scepticism about Mali's ability to stage credible elections, with the task of distributing more than seven million polling cards in a country where 500,000 people have been displaced, viewed by many as an impossibility.