Twins who plummeted off White Cliffs of Dover were carrying parents' ashes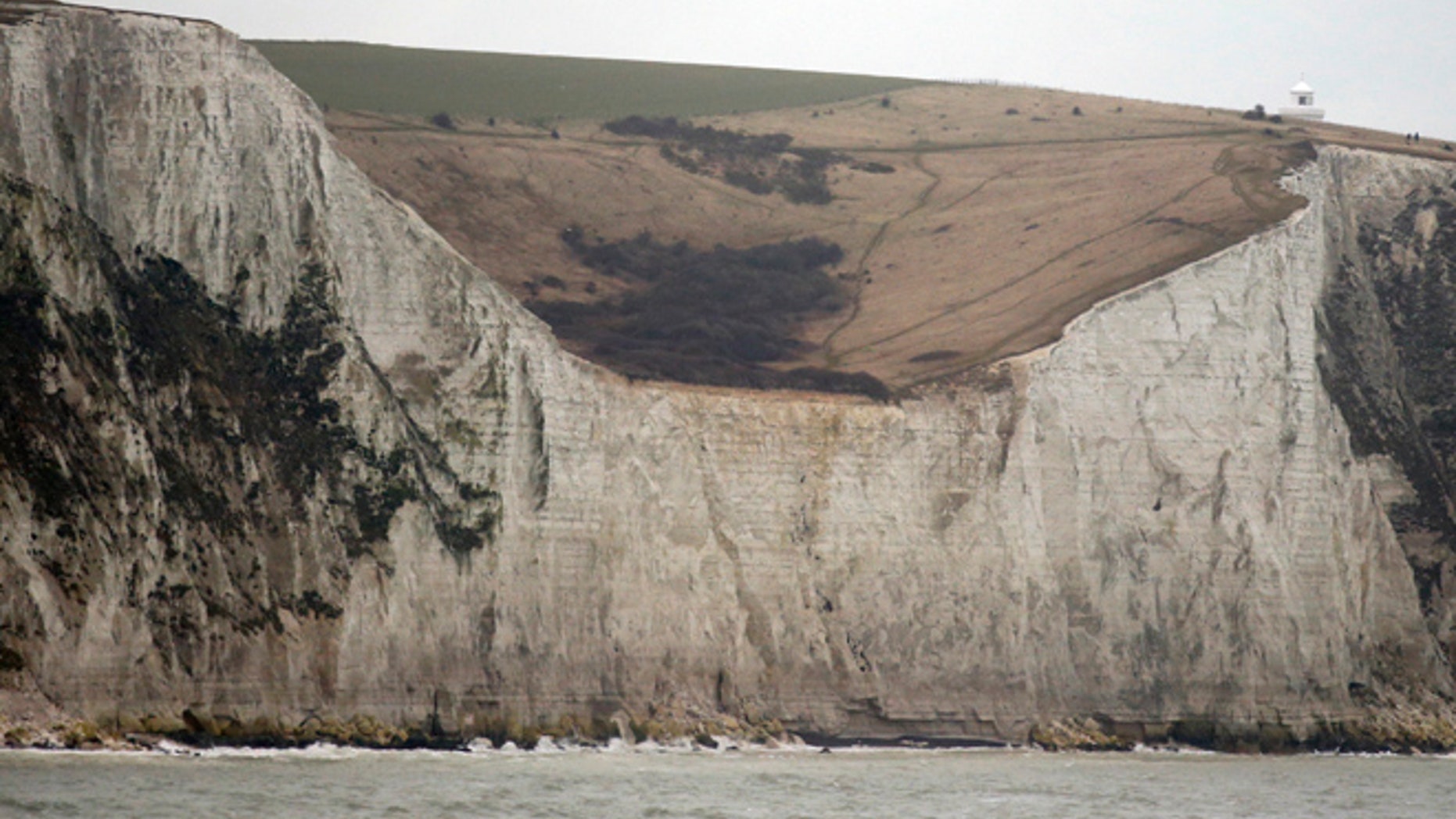 Adult twins who died after they fell from England's famous White Cliffs of Dover on New Year's Day were carrying their parents' ashes, investigators revealed on Tuesday.
Muriel and Bernard Burgess, 59, had been struggling to come to terms with the deaths of their parents, especially the passing of their mother in 2014, according to a coroner.
ELDERLY TWINS DIE OUTSIDE RHODE ISLAND HOME IN BITTER COLD
The siblings fell more than 200 feet in an area known as Langdon Cliffs and were found by rescue teams who were initially searching for a missing Gulf War veteran, 45-year-old Scott Enion. His body also was recovered.
Both twins were wearing backpacks, each containing the ashes of one of their parents.
TWINS DIE AFTER BEING LEFT IN HOT CAR IN GEORGIA
Detective Sergeant Stuart Ward said there was no clear indication of whether the Burgesses had gone to scatter their parents' ashes.
Following an investigation, it was discovered that the Burgesses kept to themselves and lived together in a static caravan.
They were both single with no children, unemployed, and financially unstable, with months of overdue rent owed to their caravan park manager.
The twins had sought medical help for their "low mood" since their mother's death last September, senior coroner Patricia Harding told The Guardian.
Still, it was unclear how the died, Harding said. "The evidence doesn't disclose to the required standard of proof whether there was an intention by them to take their own lives or [it] was indeed simply a tragic accident."