Twinkies May be Saved by Mexican Company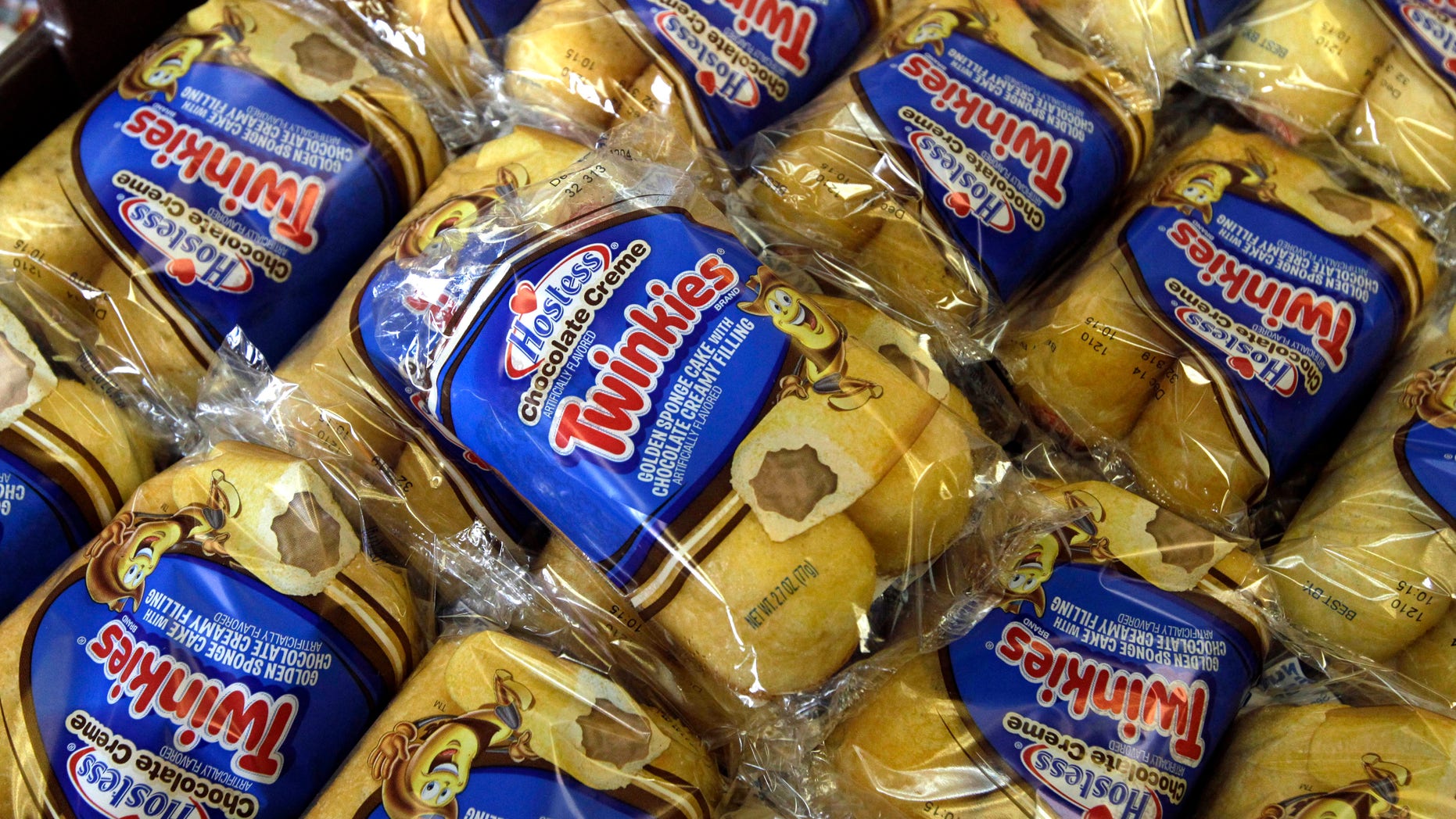 Twinkie lovers can relax once they get over the rather shocking news: the tasty American classic will not disappear and may soon become Mexican.
Forbes is reporting that Mexico's Grupo Bimbo, the world's largest bread-baking firm, is on the short list for acquiring parts of Hostess Brands Inc., baker of Twinkies and other popular snacks like Ding Dongs and Ho Ho's, as well Wonder Bread. Bimbo isn't new to the U.S. market; it owns parts of Sara Lee, Entenmann's and Thomas' English Muffins.
Other firms that could be in the running include ConAgra and Flowers Food, the American company behind Nature Valley granola, as well as McKee Foods, baker of Little Debbie snack cakes, the Christian Science Monitor reported.
Saddled with costs related to its unionized workforce, Irving, Texas-based Hostess filed for Chapter 11 bankruptcy protection in January for the second time in less than a decade. Its predecessor company, Interstate Bakeries, sought bankruptcy protection in 2004 and changed its name to Hostess after emerging in 2009.
According to Forbes, Bimbo put in a low-ball bid of $580 million a few years ago. But Hostess may turn out to be a steal with a reported worth of $135 million today.
Hostess will be in a New York bankruptcy courtroom on Monday to start the process of selling itself.
The company came under fire this spring after it was revealed that nearly a dozen executives received pay hikes of up to 80 percent last year even as the company was struggling. Then last week thousands of members of the Bakery, Confectionery, Tobacco Workers and Grain Millers International Union went on strike after rejecting the company's latest contract offer. The bakers union represents about 30 percent of the company's workforce.
By that time, the company had reached a contract agreement with its largest union, the International Brotherhood of Teamsters, which this week urged the bakery union to hold a secret ballot on whether to continue striking. Although many bakery workers decided to cross picket lines this week, Hostess said it wasn't enough to keep operations at normal levels.
The company filed a motion to liquidate Friday. The shuttering means the loss of about 18,500 jobs. Hostess said employees at its 33 factories were sent home and operations suspended. Its roughly 500 bakery outlet stores will stay open for several days to sell remaining products.
News of the decision caused a run on Hostess snacks at many stores around the country, and the snacks started appearing on the Internet at inflated prices.
Based on reporting by The Associated Press.
Follow us on twitter.com/foxnewslatino
Like us at facebook.com/foxnewslatino