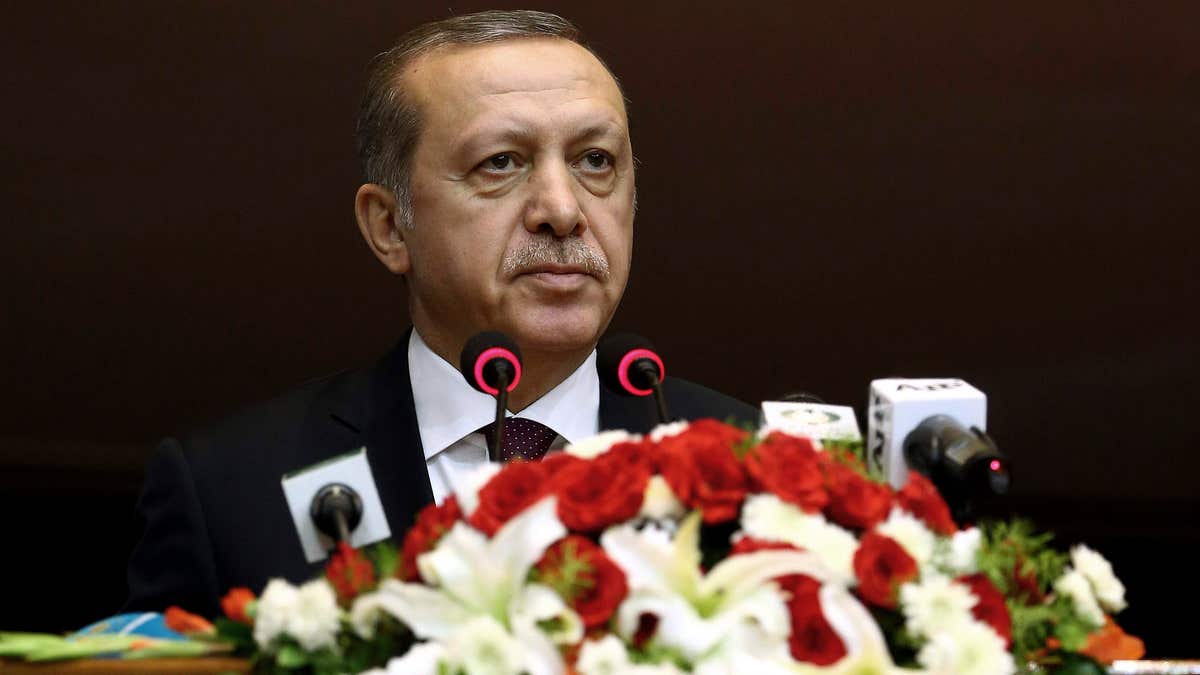 WASHINGTON – Turkish President Recep Tayyip Erdogan says he's "disillusioned" with the Obama administration for failing to address Middle Eastern refugees and extradite one of Erdogan's political rivals.
"They failed to rise to the occasion and handle these issues seriously," Erdogan said of the refugee problem during an interview with CBS' "60 Minutes." Turkey has taken in roughly 3 million refugees from Syria and elsewhere, twice the number that have fled to Europe.
Erdogan says the U.S. should hand over Fethullah Gulen, a Turkish cleric who has lived in Pennsylvania since 1999. Erdogan says Gulen was behind a failed July coup against his government. Gulen denies supporting the effort, which led to the purge of his supporters from Turkish governmental posts.
Erdogan says the purges were legal and appropriate. He also says the Turkish public will believe that the United States backed the coup so long as Gulen avoids extradition.
"This man is the leader of a terrorist organization that has bombed my parliament," Erdogan said, adding that Turkey has extradited terrorism suspects to the U.S. in the past and expects the same from its American ally.
Erdogan also spoke of the coup, which sent the president scrambling before popular support and loyal military units restored him to power.
He denied that he'd been afraid during the attempt to topple his government.
"If you're the leader you have to communicate the message of immortality to your people," he said.