Turkey's prime minister appointed to form interim government to oversee election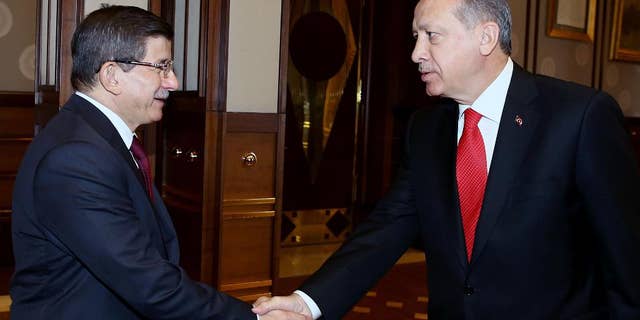 ANKARA, Turkey – Turkish Prime Minister Ahmet Davutoglu has been appointed to form an interim government that will lead the country into a new election, likely to take place on Nov. 1.
President Recep Tayyip Erdogan selected Davutoglu on Tuesday, a day after Erdogan formally called for a new election following an inconclusive vote in June, and the collapse of coalition-building efforts.
Davutoglu has five days to form a temporary Cabinet that would include legislators from opposition parties and oversee the new election. Two main opposition parties however, have already ruled out participating in the interim administration.
The opposition accuses Erdogan of triggering a new election in the hope that the ruling party, which he founded, can win back the parliamentary majority it lost in June.