Turkey slams Amnesty over report alleging torture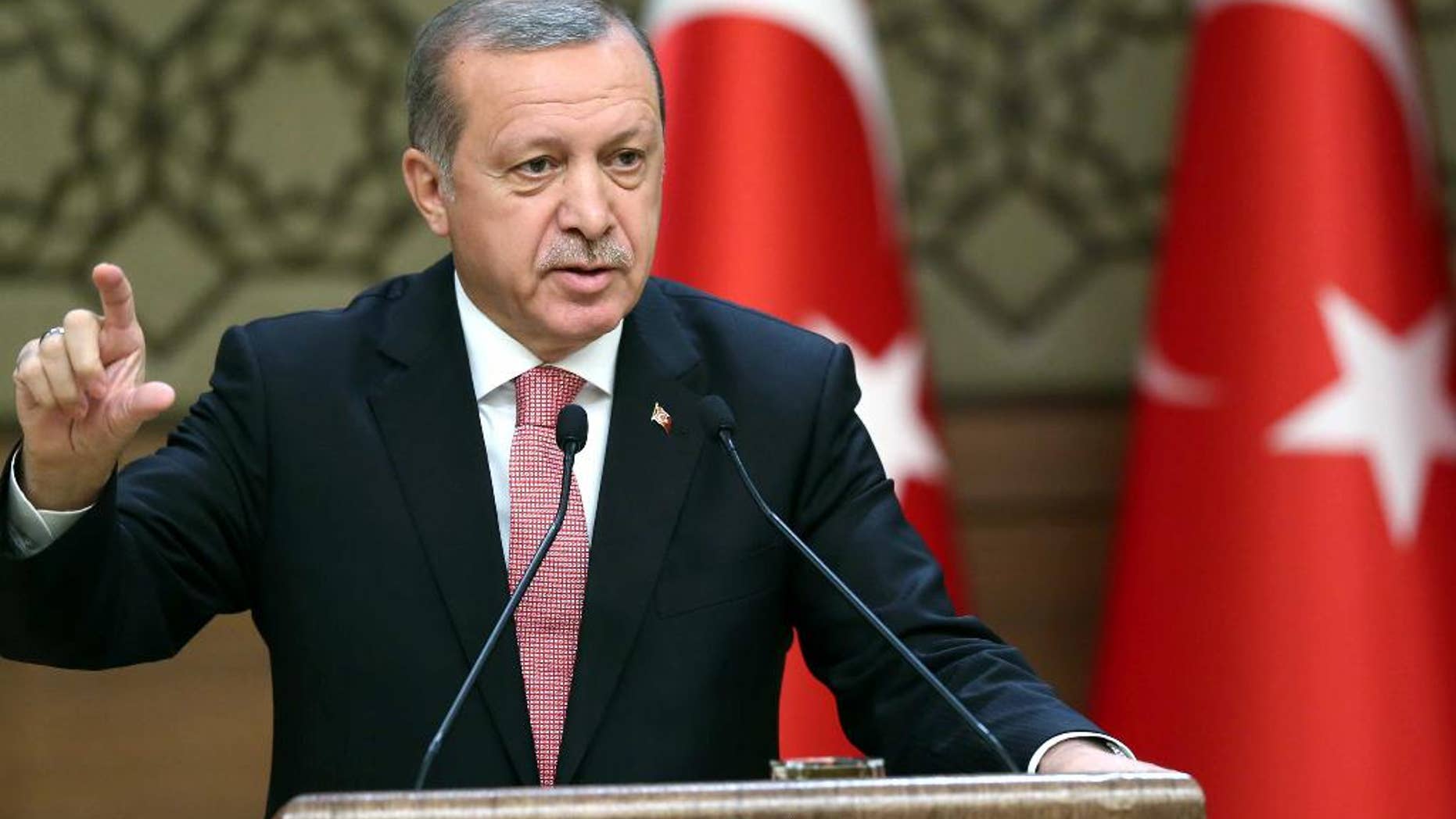 ANKARA, Turkey – Turkish President Recep Tayyip Erdogan has slammed Amnesty International for a report alleging that some people detained in connection with Turkey's failed coup attempt had been tortured.
Erdogan insisted Tuesday that Turkey had a policy of "zero tolerance toward torture" and accused the London-based rights advocacy group of ignoring violence committed by the coup plotters during the July 15 attempt.
During a speech to representatives of foreign companies investing in Turkey, he called on Amnesty to visit sites attacked by the plotters to "see who did what to whom."
Erdogan said some of those detained may have been beaten during scuffles as pro-government forces quashed the coup attempt.
The president said: "If they hadn't, they would have killed our police."