Tsvangirai vows to lead Zimbabwe opposition until 2016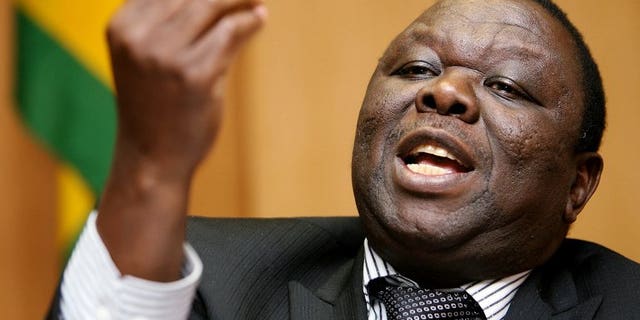 HARARE (AFP) – Zimbabwean opposition leader Morgan Tsvangirai batted away calls for him to resign Wednesday and announced a shadow cabinet, vowing to keep veteran President Robert Mugabe's regime in check.
Tsvangirai scoffed at "irresponsible" calls for him to step down after failing to beat Mugabe for the third time in July elections that were overshadowed by rigging allegations.
"It's a betrayal of the people's aspirations. I was elected by the party congress and the next congress will be in 2016."
"I don't intend to stay a day longer beyond my mandate but I am not going to step down because a newspaper is saying I should step down or because ZANU-PF is saying I should step down."
Tsvangirai said he and the newly named 21-member shadow cabinet was focused on "keeping the government of Mr Mugabe on its toes and ensuring that it meets its commitments to the people of Zimbabwe."
Most of the members of the shadow cabinet were ministers in a power-sharing government with Mugabe.
They include former finance minister Tendai Biti, former information minister Nelson Chamisa and detained party deputy chairman Morgan Komichi.
"Our shadow cabinet is not an exact mirror of Mr Mugabe's bloated structure, but it incorporates all government functions represented by his government," Tsvangirai said.
Mugabe appointed a new cabinet last week after winning another five-year term in general elections on July 31.
The cabinet retained members of the old guard of Mugabe's ZANU-PF party including those who have served in government since independence in 1980.
Tsvangirai rejected the elections as "a sham" and "a massive fraud."
Western powers said the elections were neither free nor fair while African countries said they were free but would not pass them as fair.