TSA Wants Armed Officers Posted At Airport Security Checkpoints In Peak Hours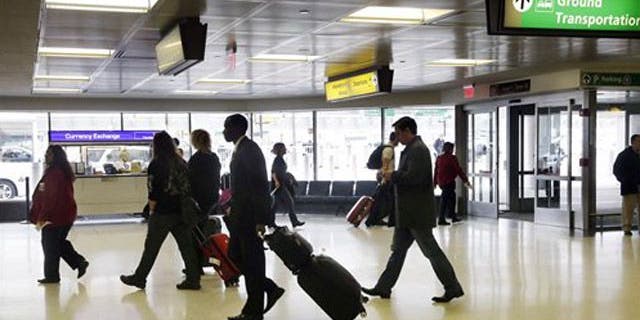 LOS ANGELES (AP) – The Transportation Security Administration is recommending that armed officers be posted at airport security checkpoints during peak hours after conducting a nationwide review in response to a shooting at Los Angeles International Airport last fall.
The 25-page internal report to Congress was obtained by The Associated Press. Congress will now consider the report's 14 recommendations.
The AP has reported that the two armed officers at the LAX terminal had left for breaks and were out of the terminal at the time of the shooting. Airport police had decided months earlier to have officers roam terminals instead of staffing checkpoints such as the one approached by a gunman.
The Transportation Security Administration conducted its own review of security at nearly 450 airports nationwide after the Nov. 1 shooting at LAX.
Paul Ciancia opened fire with an assault rifle in an attack targeting the TSA, authorities said. Two officers and a passenger were wounded.
TSA Officer Gerardo Hernandez was killed, becoming the agency's first line of duty death.
Dozens of groups including law enforcement, airline and airport operators have met multiple times since the shooting to discuss ways to improve airport security.
Los Angeles World Airports, which operates LAX, released its review last week that found the emergency response was hindered by communication and coordination problems. The 83-page report spotlighted flaws in various airport divisions and systems that were in place, but didn't single out individuals responsible for problems.
It also made no mention of the two armed officers who were out of position without notifying dispatchers as required or the policy change to roaming patrols months earlier.