Troubled Teens Who Went Missing From New Mexico Youth Ranch Found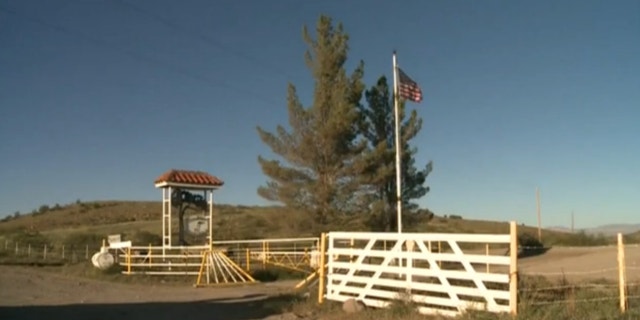 HILLSBORO, N.M – A center for troubled youth in New Mexico has come under fire after nine teenage boys went missing over the weekend, following allegations they were beaten and forced to wear leg shackles.
The teenagers – ages 13 to 17 – were all accounted for after they were reported missing from the rural ranch. Amber Alerts that had been sent out for them were cancelled.
A lawyer for the center said the boys were away on what was supposed to be a two-week camping trip in southeastern Arizona.
"It's been a long, arduous process, and it's been very nail-biting, because we've had this Amber Alert that's been active since Friday," State Police Sgt. Emmanuel Gutierrez told the Albuquerque Journal. "Our agents worked on this through the night, so these guys have been committing a lot to it because it's been a high priority."
The Journal identified the teens as Oscar Ruiz, 17; Charlie Lamb, 13; David Easter, 17; Bryce Hall, 17; Mayson Myers, 13; Peter Adams, 16; and Evan Kogler, 16, according to a state police press release.
Attorney Pete Domenici Jr. for the Tierra Blanca High Country Youth Program near Hillsboro maintained through the weekend that all the boys were safely with their parents. He also said authorities had blown the situation out of proportion.
State police executed a search warrant at the 30,000-acre, high-desert compound last week when they discovered the teens weren't there. Authorities are investigating claims of abuse at the ranch.
Domenici said each of the boys was picked up by family members, who were asked to let state police know they had done so, he said.
"I would respectfully disagree that they're in danger, missing or abducted," Domenici said Sunday.
Domenici said efforts by police to verify the whereabouts of the boys likely were complicated by custody proceedings filed by the state.
The search of the ranch came after the Albuquerque Journal reported that authorities were investigating claims that teenage boys were beaten and forced to wear leg shackles and handcuffs for minor violations of rules at the unlicensed program.
The operators of the ranch, Scott and Collette Chandler, deny any children have been harmed and filed a lawsuit this week accusing investigators of targeting the ranch for closure following a fatal car crash involving students.
Domenici has accused the state of escalating the situation by failing to agree to an emergency hearing in a lawsuit the ranch filed this week over what the suit contends was an improperly handled investigation.
Based on reporting by The Associated Press.
Follow us on twitter.com/foxnewslatino
Like us at facebook.com/foxnewslatino