Tropical Storm Odile drifts off southern Mexico, expected to become hurricane on Friday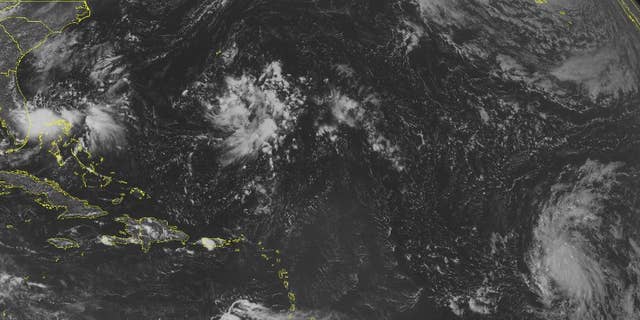 MEXICO CITY – Tropical Storm Odile gradually picked up strength as it drifted erratically off Mexico's southern Pacific coast Thursday, and forecasters predicted it would turn into a hurricane but also track farther out to sea than expected earlier.
The U.S. National Hurricane center said Odile had maximum sustained winds near 60 mph (95 kph). Its center was about 260 miles (420 kilometers) southwest of Lazaro Cardenas and meandering toward the west-southwest at 2 mph (4 kph).
The center said the storm could become a hurricane Friday and take a more northwesterly track, but it was predicted to remain well offshore through at least Saturday.
A tropical storm watch was in effect from Lazaro Cardenas to Manzanillo, and dangerous surf and riptides were forecast for the southwestern Mexican coast within a day or so.
In the Atlantic, Tropical Depression Six formed west of the Cape Verde Islands and could become a tropical storm.
The hurricane center said the storm was centered about 940 miles (1,515 kilometers) west of the Cape Verde Islands, with maximum winds of 35 mph (56 kph). It was moving northwest at 15 mph (24 kph).