Traveling Abroad This Summer? Watch Out for Bank Fees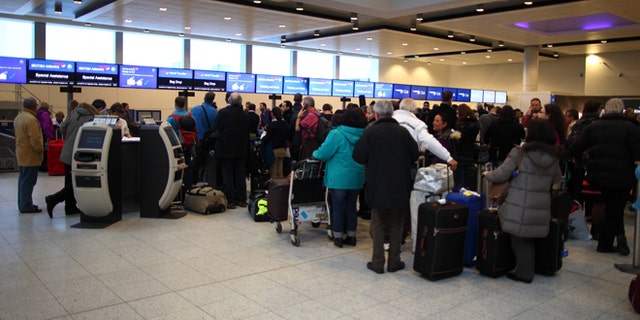 Traveling is expensive, and unexpected fees don't make it any better. Airlines in particular are notorious for charging extra fees, but these aren't the only costs travelers must consider.
Most banks charge extra fees when their customers make transactions abroad with a debit card or credit card, or make a withdrawal from an out-of-network ATM. These basic transactions, which many customers take for granted, often cost significantly more in another country.
However, it's possible to reduce the impact of both ATM fees and foreign transaction fees with some advanced planning. Here's what travelers can expect to pay this summer, along with some strategies for reducing the impact.
The High Cost of ATM Access
Having access to cash is essential for travelers, since many small shops and restaurants don't accept cards. Getting cash from an ATM, however, can be costly. Most banks have their own network of ATMs, which they allow customers to use for free. Bank customers usually don't run into trouble until they attempt to withdraw cash from an out-of-network ATM. The average cost of a domestic out-of-network ATM fee, at both banks and credit unions, is $1.78.
However, the 20 biggest U.S. banks charge as much as $3 for a domestic out-of-network ATM fee and $5 for a foreign out-of-network ATM fee. Fees vary drastically depending on the bank and the type of account, however. In a few rare cases, customers don't have to pay ATM fees at all. For example, some online checking accounts, including those offered by Capital One 360 and Charles Schwab, don't charge out-of-network ATM fees. Charles Schwab refunds all ATM fees, including fees charged by a third party.
Foreign Transaction Fees
Many Americans rely on credit cards, and, increasingly, debit cards, to fund overseas purchases. Credit cards provide a safe way to pay for foreign purchases, since the cardholder is not liable for more than $50 worth of purchases if the card is lost or stolen, and debit cards are a convenient way to pay without incurring debt. Both types of cards frequently charge foreign transaction fees, usually one to three percent of the total purchase price.
While some banks and credit unions limit the fee to one percent of the transaction amount, the biggest banks in the country almost unanimously charge three percent. Capital One 360, Charles Schwab and TD Bank don't charge foreign transaction fees for debit card purchases, but they're in the minority.
However, a number of travel rewards credit cards don't charge foreign transaction fees, including the Capital One Venture, The BankAmericard Travel Rewards Card, and the Chase Sapphire Preferred.
Avoiding Fees – Ways to Plan Ahead
International travelers can avoid bank travel fees all together, or at least reduce them considerably, by planning ahead and, when possible, choosing a travel-friendly checking account and credit card. To avoid ATM fees, travelers should check to see if their bank has international ATMs or is part of an extended ATM network.
Some American banks, including BBVA Compass and Bank of America, have branches or partner banks overseas, but they're not ubiquitous. To avoid foreign transaction fees, travelers should pay for purchases with a travel credit card or open a travel-friendly checking account.
It's also worth mentioning that regardless of what payment method travelers use, they should always remember to alert their bank before they plan to leave the country. A sudden uptick in overseas purchases can trigger a fraud alert and freeze the account. Plan ahead, and you'll be able to enjoy your travels without worrying about unexpected bank fees.
Laura Edgar is a senior writer for NerdWallet.com, a personal finance website that helps consumers make smart decisions about their money.
Follow us on twitter.com/foxnewslatino
Like us at facebook.com/foxnewslatino