Town where Texas girl Sabrina Allen was found reportedly a hotbed for human trafficking activity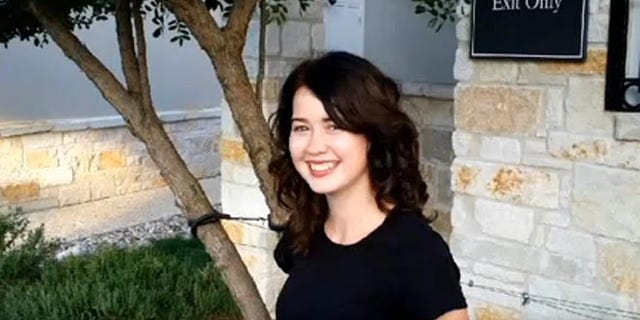 NEWYou can now listen to Fox News articles!
The town where Dara Llorens was living with her daughter is a 1-square-mile town located 25 miles south of Mexico City. Its name is quite unpronounceable even for Spanish-speakers, Papalotla de Xicohténcatl, and as of 2005 it was inhabited by 3,766 people.
The town is not unfamiliar to law enforcement officials, however, more specifically to those fighting human trafficking and sex crimes. Just last week, a man and a woman were arrested in Papalotla suspected of "using trickery and violence to abduct women for purposes of sexual exploitation in different states in Mexico and in the United States."
Both suspects are purported members of a gang that operates in the southern state of Chiapas, Mexico City, the northwestern state of Baja California and the United States, according to published reports.
It's unknown as of yet since when Llorens and her daughter Sabrina Allen, who had been reported missing in Austin more than 12 years ago, had been Papalotla residents.
When the rescue operation took place Tuesday morning, Llorens briefly fought back but soon gave up. One of the officers involved in the operation was injured, although no more details have been provided.
Fox News Latino contacted the City Hall in Tlaxcala, the capital of the state where Papalotla is located, and spoke with several officials there – yet nobody was familiar with the case that called so much attention here in the U.S. thanks to the firm persistence of Sabrina's father, Greg Allen. Several employees at the local newspaper, El Sol de Tlaxcala, including the crime reporter, also were not aware of the case until they were contacted by FNL.
Allen, who divorced Llorens in 2002 and had gotten full custody of the girl, has been searching for her since she – then 4 years old – never came back from a custodial visit.
An emotional Allen disclosed during a press conference Wednesday and later on a video posted online that his daughter refuses to see him or anyone else in his side of the family. Yet, representatives for the Allen family released a photo of a smiling Sabrina. According to MyFox7 in Austin, the picture was taken at an undisclosed location where Sabrina is working with counselors to help her adjust to her new life.
"The last weeks have been quite a roller coaster, [we wondered:] are they going to get away again? They've gotten away so many times. But they didn't get away and we are here, and so we're focused on what needs to come next," Allen said during the press conference.
An undercover operation was launched four weeks ago when investigators in Mexico and U.S. received a tip. That information led authorities to the Papalotla building, where according to Allen the girl was "effectively a prisoner in a two-bedroom apartment."
Allen said Sabrina did not go to school and said he did not know how they were supporting themselves.
He also said that his daughter had been told he didn't want her and that he had committed suicide.
"She has been under intense campaign to hate me over 12 years," he said with tears in his eyes.
"My understanding [is] she has been subjected to intense parental alienation and we have a long road ahead of us," said Allen. He has set up an account in gofundme.com hoping to raise enough funds for Sabrina's recovery.
Greg Allen has remarried and has other children who have never met their older sister. They can't understand why she isn't home yet, and like their father, are desperate to see her. There is no timetable for when that will happen.
Dara Llorens was charged with aggravated kidnapping and was booked Wednesday morning into the Travis County Jail.
This story contains material from MyFox7.com.
Follow us on twitter.com/foxnewslatino
Like us at facebook.com/foxnewslatino