Top seed Lee takes first match at world meet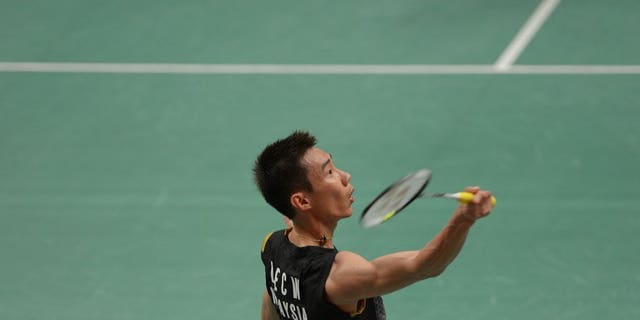 GUANGZHOU (AFP) – Malaysian badminton star Lee Chong Wei eased his way through the first round of the BWF World Championships, taking just 27 minutes to dismiss his opponent.
The world number one dispatched Ireland's Scott Evans 21-11, 21-15 at the start of his quest to take the world title for the first time at the tournament in Guangzhou, China.
Lee, 30, has been drawn in the opposite half to arch rival Lin Dan of China, who is widely regarded as the best player ever, and fans are hoping for another classic final between the two badminton titans.
Despite some impressive smashes and delicate touches close to the net, Evans found it hard to make an impression on the agile Malaysian whose lightning reflexes created an almost impenetrable defence.
His speed around the court left the Irish player struggling to keep up with the pace, and Evans soon succumbed to his third defeat out of three meets with the Malaysian.
Lee, who became a dad in April to son Kingston, knows that this could be his last chance to beat Lin on the big stage, after losing the last two Olympic finals to the fiercely competitive Chinese player, as well as the 2011 world title match.
And Lee will be gunning for Malaysia's first ever world title off the back of wins this year in South Korea, Indonesia, India and Malaysia.
Lin Dan will take to the court in Guangzhou for his first-round match against American Sattawat Pongnairat later Monday.