Three Berlusconi Aides to Stand Trial for Allegedly Recruiting Women for Prostitution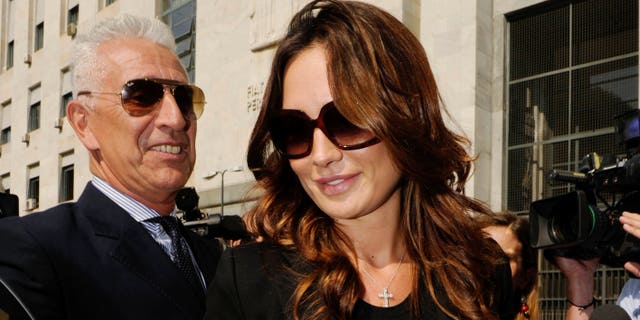 MILAN – A Milan judge on Monday ordered three aides to Premier Silvio Berlusconi to stand trial on charges they allegedly recruited a Moroccan girl and several women for prostitution.
Judge Maria Grazia Domanico, reached by telephone, confirmed Italian news reports of the indictment of Emilio Fede, an executive in Berlusconi's media empire; Nicole Minetti, a local politician and former showgirl, and talent agent Dario "Lele" Mora. All three have denied wrongdoing.
The trial begins Nov. 21.
They are accused of recruiting women for prostitution and abetting prostitution, including of a minor.
Berlusconi is being tried separately for allegedly paying for sex with the underage Moroccan teenager. He denies wrongdoing.
Prostitution isn't a crime in Italy, but exploiting prostitutes or paying for sex with a minor is.
When prosecutors formally closed their investigation against the three aides earlier this year, they filed a document in which they alleged that Berlusconi paid for sex with the Moroccan girl 13 times at his villa near Milan. The prosecutors also alleged that sex-fueled parties began with dinner, progressed to erotic dancing involving the premier and culminated with his choosing a sex partner or partners.
Berlusconi has publicly denied ever paying for sex. His wife, who is divorcing him, has cited his alleged dalliances with young women.
Minetti told reporters as she arrived for the hearing Monday ahead of the indictment that she "didn't sleep because of the excitement. I'm falling apart."
She added that she "trusted" in the Italian justice system.