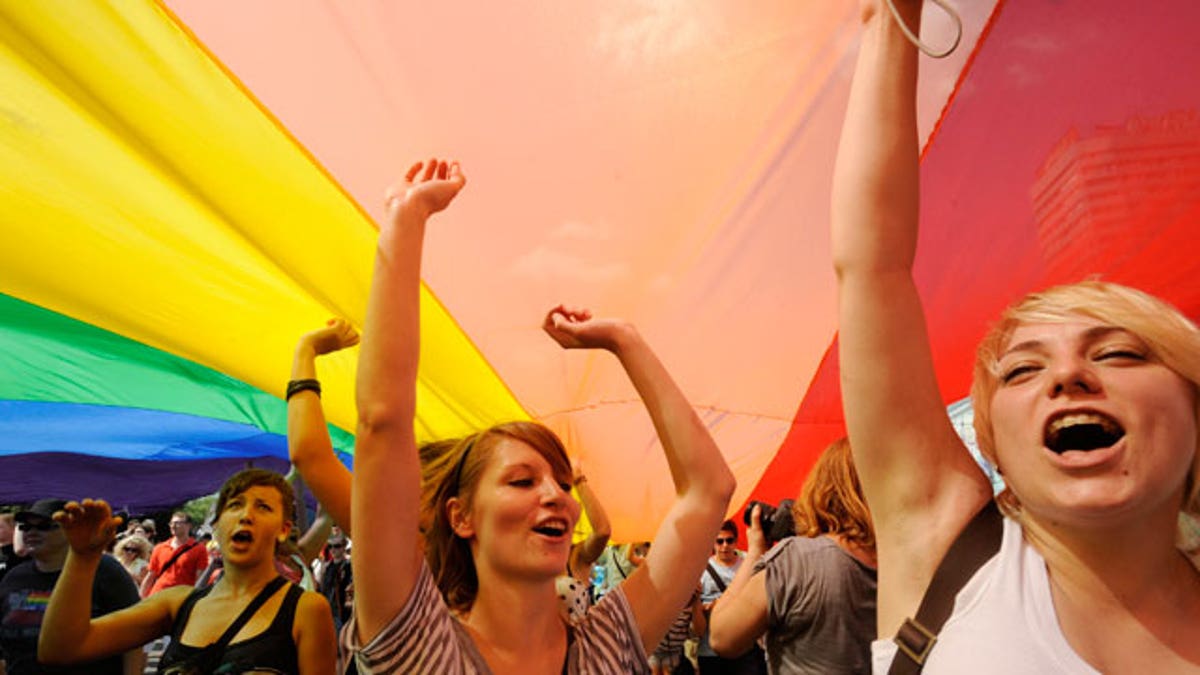 WARSAW, Poland – WARSAW, Poland (AP) — Thousands of gays and lesbians from around Europe marched through Poland's capital Saturday to demand equal rights and more tolerance in this heavily Roman Catholic nation.
The parade, part of the EuroPride gay rights festival, is meant to give a boost to the fledgling gay rights movement in Poland. Gay rights were strongly repressed during the communist era, and gays and lesbians have struggled since communism fell 20 years ago for acceptance in a society still strongly influenced by the church.
"We feel like they are 20 years behind the Netherlands," said Ad Bakker, a 39-year-old from Holland who traveled to Warsaw to show solidarity with Polish friends. "But the atmosphere is good and we hope that EuroPride will help."
A Polish friend of his, Sebastian Blaszczyk, 36, said the situation in Poland "gets better and better every year," but the country still has far to go in accepting gays.
An initial police estimate put the number of participants at 8,000.
At the head of the parade were women on motorcycles wearing vests that said "Dykes on Bikes." They were followed by trucks carrying people dancing and waving to the beat of pop songs like the Village People's hit "YMCA." Demonstrators waved rainbow flags and banners — many in English — calling for a more tolerant society.
"It's OK to be Gay," said one banner. Another said: "We're queer, we're here and get over it."
As the activists moved slowly through the city, they passed small, scattered groups of counter-protesters who jeered and heckled them. Police said they arrested eight people — some of whom threw eggs and one of whom attacked a police officer — for trying to disturb the march.