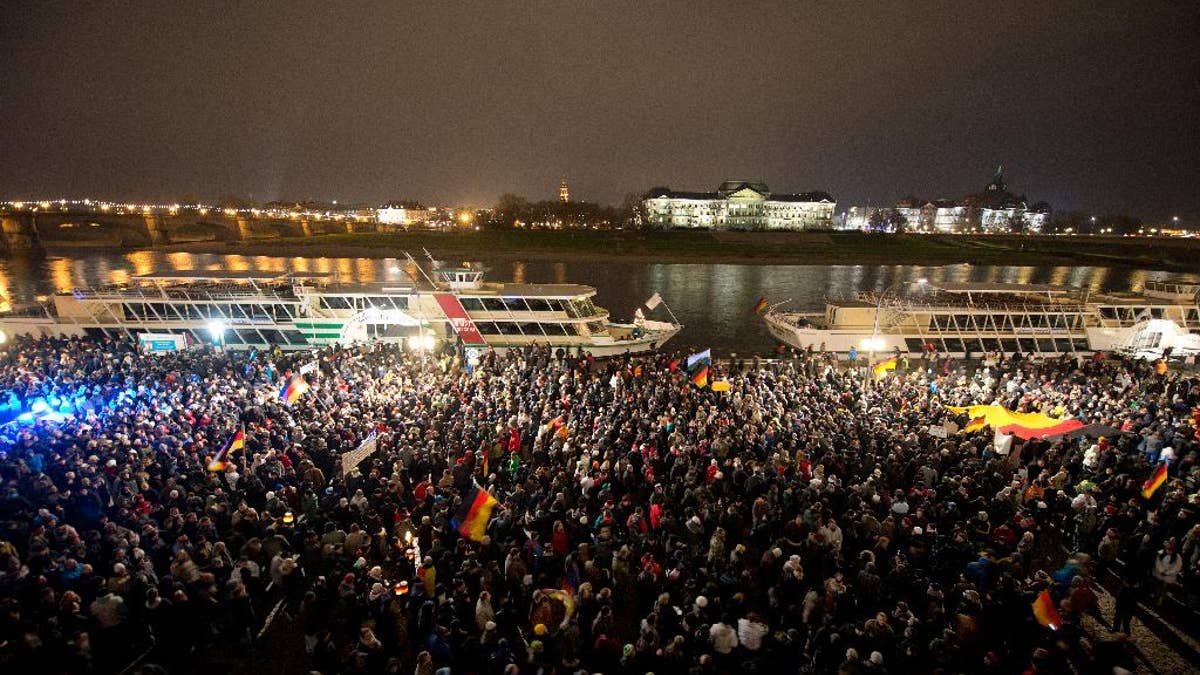 BERLIN – The eastern German city of Dresden is bracing itself for one of the biggest far-right marches the country has seen in years.
City officials say organizers have told them 8,000 will take part in the protest Monday, billed as a march against Islamic extremism.
The protest is organized by a group called PEGIDA, a German acronym for 'Patriotic Europeans against the Islamization of the West.'
Over the past two months it has organized seven protests in Dresden, growing from 200 at the first march to 7,500 people last Monday.
A similar demonstration in the western city of Cologne in October erupted into violence, with 49 police officers injured.
Student groups, political parties, Dresden's Jewish community and the city's mayor have urged citizens to join a counter-protest for peace and tolerance.