The Next Pope? Meet Cardinal Oscar Rodriguez Maradiaga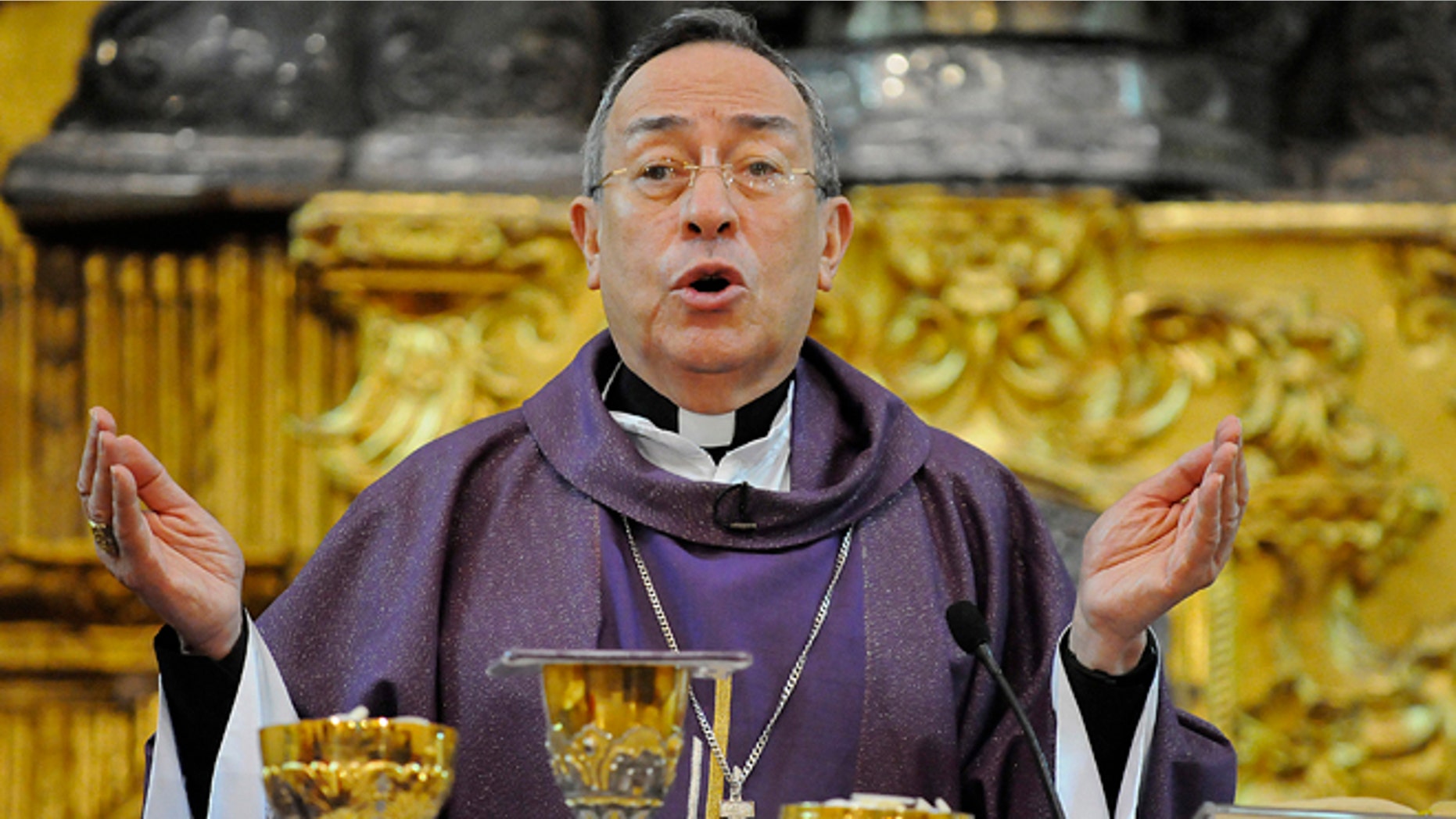 Oscar Andres Rodriguez Maradiaga is no stranger to papal rumors.
Cardinal  Rodriguez, 70, currently the Archbishop of Tegucigalpa, Honduras, has been mentioned as a potential supreme leader of the Catholic Church since he was elevated to cardinal by Pope John Paul II in 2001.
Known as moderately progressive, Rodriguez has gained a reputation as a champion of social justice for his efforts to eradicate poverty.  He speaks six languages — including Italian — and has been called the "Rock N'Roll" cardinal for his love of music and motorcycles.  But not just listening to music — making it as well. He's a musician and plays various instruments, his favorites being the saxophone and piano.
Rounding out his intellectual prowess, Rodriguez taught chemistry and physics in various religious colleges in Honduras.
Supporters suggest that his personal charisma, infectious sense of humor and proven pastoral skills that could inspire the faithful around the world.  A political centrist, on the one hand he has publicly said that any Catholic politician who supports abortion should be excommunicated and also sided with former Pope Benedict XVI's stance against public distribution of condoms, saying it will not solve the global AIDS epidemic.
On the other hand, his advocacy for the poor and for social justice harkens back to the liberation theology movement, popular in Central America in the 1980s when left-wing ideology posed a significant challenge to traditional Church teaching.
Rodriguez has nothing short of a stellar résumé within church leadership.
He's the first cardinal ever appointed from Honduras and only the second from Central America.  Currently he's serving his second term as President of Caritas Internationalis, a confederation of 165 Catholic relief, development and social service organizations operating in over 200 countries.  He served as president of the Conference of Latin American Bishops (CELAM) from 1995 to 1999.
In 2003, Rodriguez said at a Catholic Social Ministry gathering in Washington D.C that the real weapons of mass destruction "are not toxic gases or deadly viruses," arguing that it's actually "poverty and social injustice."  He has long fought for the cancellation of Third World debt, demanding debt relief for Latin American countries, and has been a proponent for democratic values.
In 1999, Rodriguez joined forces with rock star Bono and delivered 17 million signatures to the United Nations demanding debt relief for developing nations.
The cardinal was outspoken against the Iraq War, telling reporters that economic interests were behind the U.S.  effort to overthrow President Saddam Hussein.  When asked about pressure on Latin American countries to join the allied front led by the United States,  Rodriguez said smaller countries should not have to negotiate "as the vassals of an empire," according to the National Catholic Reporter.
Rodriguez's public profile may have been affected during an attempted coup that took place in Honduras in the summer of 2009. The Honduran military stormed the presidential palace in a coup d'état against President Jose Manuel Zelaya Rosales. Still in his pajamas, Zelaya was forced out of bed by soldiers and rushed to an air force base, from where he was flown out of the country.
The coup was backed by the nation's Supreme Court and the Honduran Congress voted to replace Zelaya with Roberto Micheletti, who presided over the Honduran congress. The coup was controversial and split the country between those who believed Zelaya was a defender of the poor and those who feared he was becoming more leftist and in line with the late Venezuelan President Hugo Chavez.
While Rodriguez denied that the church supported the coup, he did say that Zelaya had represented an unwelcome political change, criticizing Zelaya's alliance with Chavez.  He also urged Zelaya not to return to Honduras for fear it would lead to a civil war and "unless a bloodbath."
"Zelaya had advisers in Venezuela, and stirring up class hatred was the strategy," Rodriguez said, according to America Press. Zelaya returned briefly to Honduras before settling into exile in the Dominican Republic.
Perhaps the darkest cloud hanging over Rodriguez's head as a papal candidate is a smattering of controversial remarks that have caused some to label him an anti-Semite and a threat to improved Jewish- Catholic relations.
In a recent column, conservative Harvard University law professor Alan Dershowitz took Rodriguez to task for comments he made in a May 2002 interview with the influential Italian Catholic monthly publication, Thirty Days.
In the interview, Rodriguez blamed Jews and their control of the media for what he deemed as the "fury" of unfair American media coverage over the church's sex scandals.
He said the American media was acting with "a fury which reminds me of the times of Diocletian and Nero and more recently, Stalin and Hitler."  He then went on to attack Ted Turner of AOL Time Warner for being "openly anti-Catholic."
He added that newspapers like The Washington Post, The Boston Globe, and The New York Times are "protagonists of what I do not hesitate to define as a persecution against the church."
Dershowitz picked up on the apparent contradiction between the Catholic Church's stated support for improved relations with Jews and Rodriguez's apparent anti-Semitic overture.
"The Vatican has rightly called anti-Semitism a sin, and yet an unrepentant sinner is on the short list to become the leader of the Catholic Church," he wrote in an article. "If that were to occur, all of the good work by recent popes in building bridges between the Catholic Church and the Jews would be endangered. This should not be allowed to happen."
Despite that controversy, most religious experts maintain that Rodriguez's reputation and admiration throughout Latin America still make him one of the leading candidates from the region with the best chances of becoming the first Latin American pope.
Editor's Note: As Catholic Church leaders descend on The Vatican for the much-expected conclave to select the next supreme, Fox News Latino will provide on-the-ground coverage in Rome of this major event. The conclave opens the door for the chance that the Catholic Church will be led for the first time by a Latin American pope. This profile on Oscar Rodriguez is the first in a series Fox News Latino will be featuring daily starting today, looking at top five current Latin American cardinals discussed as having the best chance of becoming the next pope.