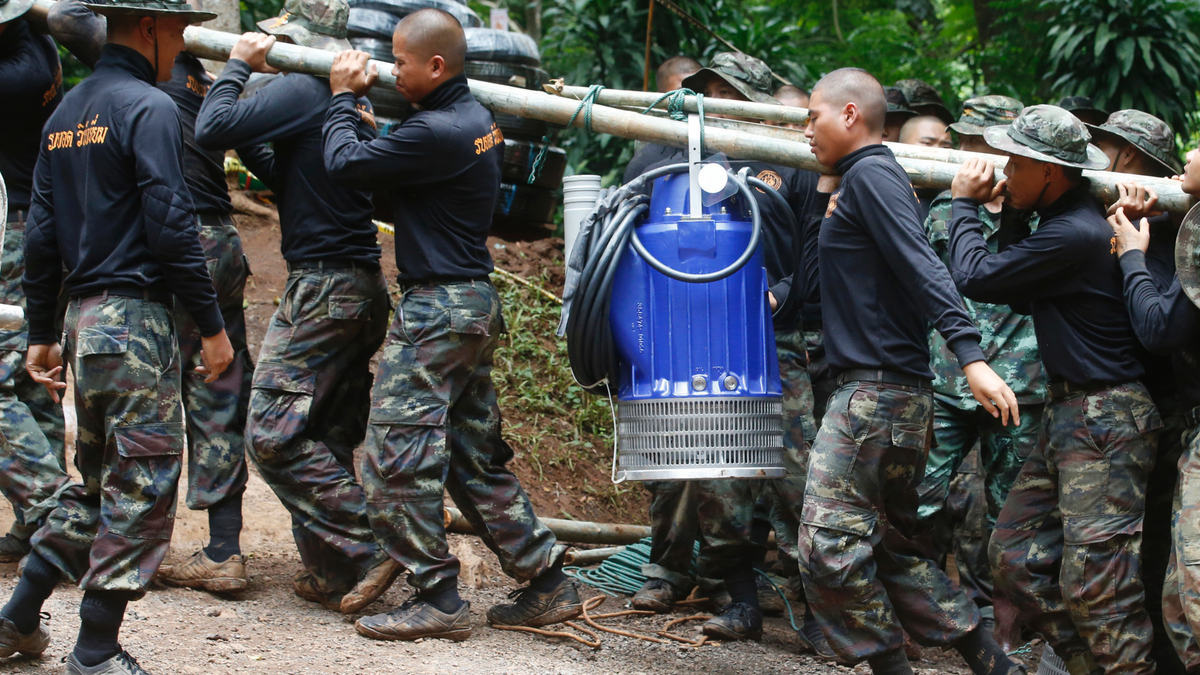 MAE SAI, Thailand – The Latest on the rescue of 12 boys and their soccer coach in a cave in northern Thailand (all times local):
1:30 p.m.
The Thai governor in charge of rescuing 12 boys and their soccer coach from a cave says the cooperating weather and falling water levels over the last few days have created conditions for extraction that won't continue if it rains again.
Chiang Rai Gov. Narongsak Osatanakorn says authorities are waiting for two big groups of volunteer divers to arrive later Saturday and Sunday, after which they'll be ready to begin the operation of bringing them out.
He says: "The plan that I've held on to from the beginning is that we have to bring the kids out and the determining factor of this plan is to have as little water as possible."
He says floodwaters have been drained as much as possible, "but if it rains and adds to it again, we don't know what other risk factors we will have to face." He also warned about higher carbon dioxide levels in the cave.
___
10 a.m.
The soccer coach trapped in a cave with 12 Thai boys has apologized to their parents in the first letter he and the team have sent out through divers.
The 25-year-old coach says: "To the parents of all the kids, right now the kids are all fine, the crew are taking good care. I promise I will care for the kids as best as possible. I want to say thanks for all the support and I want to apologize to the parents."
Rescuers say they won't immediately attempt an underwater evacuation because the boys have not yet learned adequate diving skills. But if heavy rains start again, divers will try to take the boys out right away.
The boys also wrote they are doing well and missing their families.