The Latest: Macron unveils parliamentary candidates list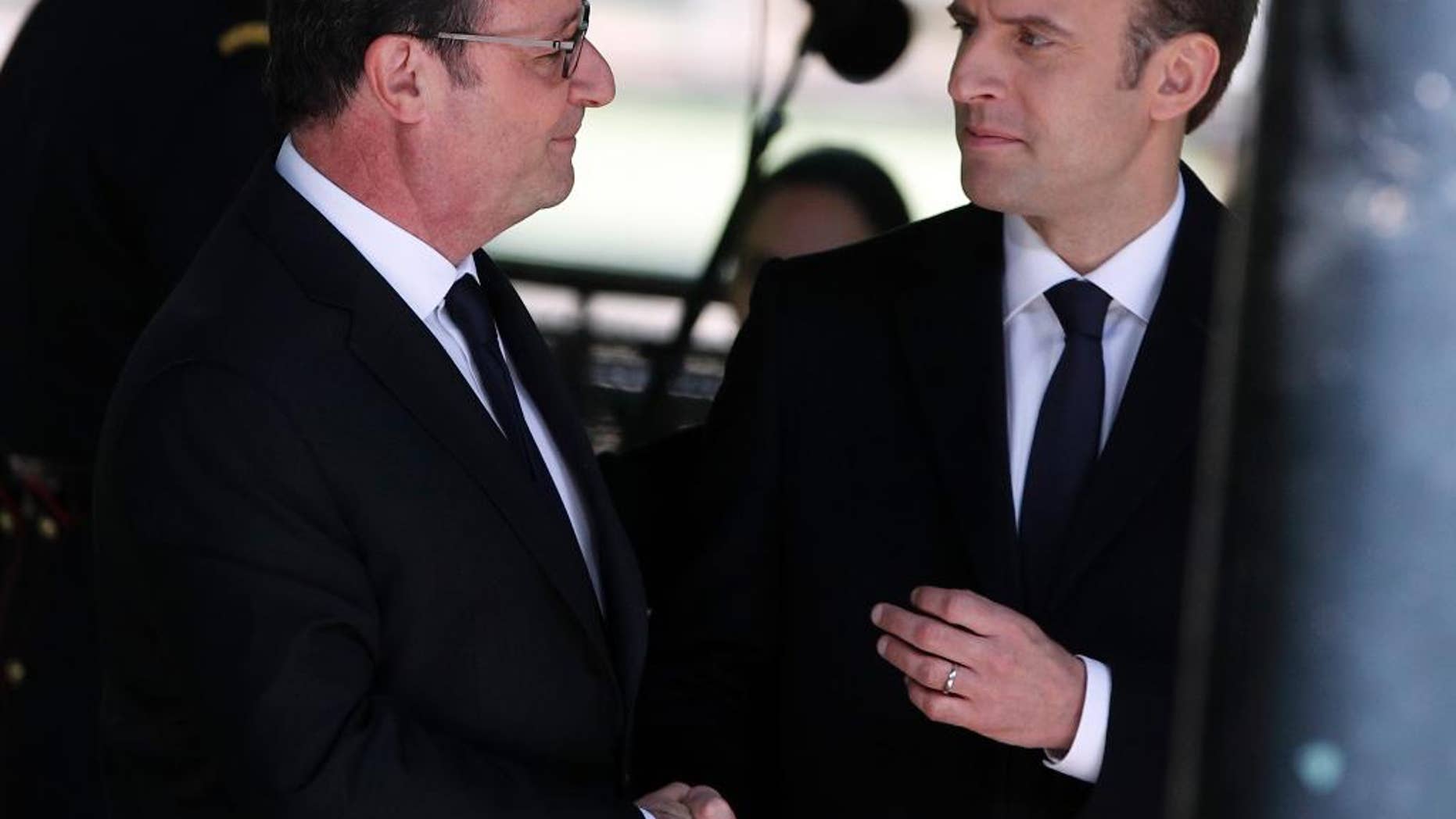 PARIS – The Latest on French presidential transition (all times local):
4:40 p.m.
President-elect Emmanuel Macron's party has revealed a list of 428 people running for parliament next month — half of them women, most who have never held elected office — as he tries to remake France's political system.
The secretary-general of Macron's Republic on the Move, Richard Ferrand, told reporters Thursday that 95 percent of the candidates are not part of the outgoing National Assembly. All 577 seats in the lower house of parliament are up for grabs in the elections.
Ferrand says the average age of Macron's candidates is 46, compared to 60 for the outgoing assembly. The list includes a few unemployed people and students as well.
Ferrand says the movement received more than 19,000 dossiers from people answering its call for candidates.
___
2:00 p.m.
One led the elite French police unit that took down an Islamic State cell, another lost a sister in the attacks that killed 130 people in Paris. There is also a computer whizz who started working at age 16, a farmer, a primary school director whose family is known for its sparkling wine, and a journalist who covered conflict in Africa. Their shared goal: to deliver President-elect Emmanuel Macron the parliamentary majority he needs to be effective.
Macron's Republic on the Move party was unveiling Thursday its eclectic choice of hundreds of candidates for legislative elections in June. Like him, many are new to politics.
An initial batch of 14 legislative candidates previously announced in April gave a taste of how Macron's grassroots-style movement has sought to recruit from outside of the circle of career politicians. Split 50-50 between men and women, as Macron promised, the 14 included Jean-Michel Fauvergue, who the elite RAID unit during the 2015 siege in which Abdelhamid Abaaoud, a ring leader of the Paris attacks a few days earlier, was killed.
Also in that first batch was Claire Tassadit Houd. Her sister, Djamila, was among the 130 killed in the Nov. 13, 2015, Paris attacks.