The Latest: Macron criticizes Italy over migrant refusals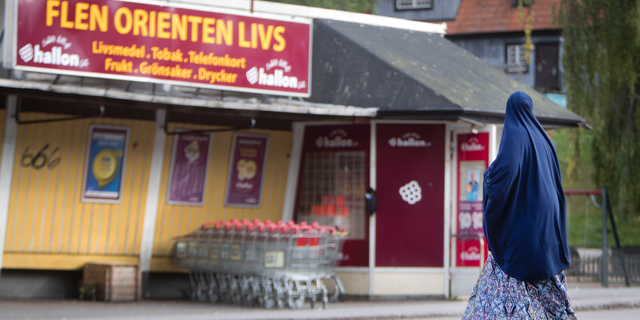 MADRID – The Latest on Europe's migrant crisis (all times local):
6 p.m.
Leaders of France, Belgium, Luxembourg and The Netherlands have met to coordinate their policies on migration and Brexit negotiations, among other European issues.
French President Emmanuel Macron, speaking in a news conference following Thursday's meeting in Luxembourg, said the EU's main point-of-entry countries for migrants, like Spain, Italy and Greece, have a "responsibility and cannot avoid it."
Macron criticized Italy and its anti-European government for refusing to receive people rescued at sea in recent months, insisting that "the closest port is the one that must be used."
He said European solidarity is needed to provide financial aid to point-of-entry countries and help send back those who do not qualify for asylum to their countries of origin.
___
11:05 a.m.
Germany's interior minister says the issue of migration is "the mother of all political problems in this country."
Horst Seehofer, who also heads the Bavarian equivalent of Chancellor Angela Merkel's center-right party, told daily Rheinische Post in an interview published Thursday that voters are linking their concerns to the issue of migration.
Seehofer has taken a tougher line on migrants than Merkel, at times sparring with her publicly, as his Christian Social Union party faces steep losses in next month's Bavarian state election.
Germany has taken in more than 1 million people seeking shelter from war and persecution since 2015.
Seehofer told the newspaper that he understood the outburst of public anger seen in the eastern city of Chemnitz in recent days following a fatal stabbing blamed on migrants.
___
10:45 a.m.
Spanish authorities say rescuers have found five dead migrants and 53 survivors in a boat partially sunk in waters east of the Strait of Gibraltar.
The Maritime Rescue Service said Thursday that a surveillance plane found the dinghy in a stretch of the Mediterranean known as the Alboran Sea on Wednesday. The bodies and survivors were taken to Almeria.
The service said that 181 northern African migrants — mostly adult men — were rescued Thursday morning from five boats attempting the shortest route into Europe.
On Wednesday, a total of 501 people were pulled from 12 boats, with three migrants found crossing the Alboran Sea in a jet ski.
A recent spike in migrant arrivals has put a strain on public services and added pressure to the Spanish government.